Ms Holmes? It's nice to have you back!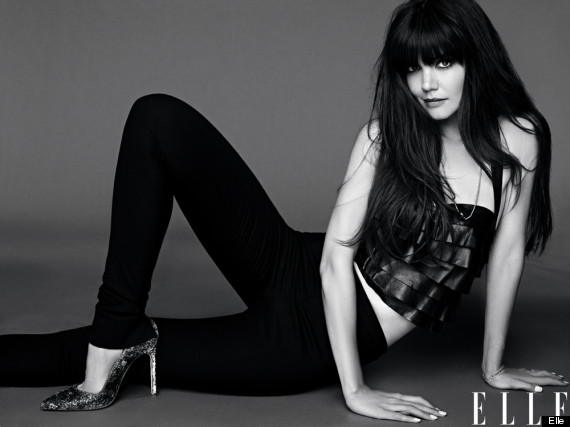 Thanks to a certain recent divorce announcement Katie Holmes and her upcoming cover and interview for the US edition of
Elle
are coming up for all kinds of scrutiny. Just as well she scrubs up nicely, eh?
In the accompanying interview Katie is quoted as saying things like: "I definitely feel much more comfortable in my own skin. I feel sexier. I think in my 20s, it's like you're trying too hard to figure everything out."
And: "He has been Tom Cruise for 30 years. I know who I am and where I am and where I want to go, so I want to focus on that."
Both of which are now being read with all kinds of implications.
We'd also like to add a sidenote that it hasn't escaped our notice that Katie has taken the chance to plug her Holmes & Yang clothing range while under scrutiny - the ruffled top and black trousers in the top pic are both from the actress's fashion line.
If you're interested in reading the full piece it's in the August issue of Elle US.