There is no denying that Katie Holmes looked beautiful while out in New York with daughter Suri yesterday, but we're not convinced by the lace-edged skirt and camel ankle boots.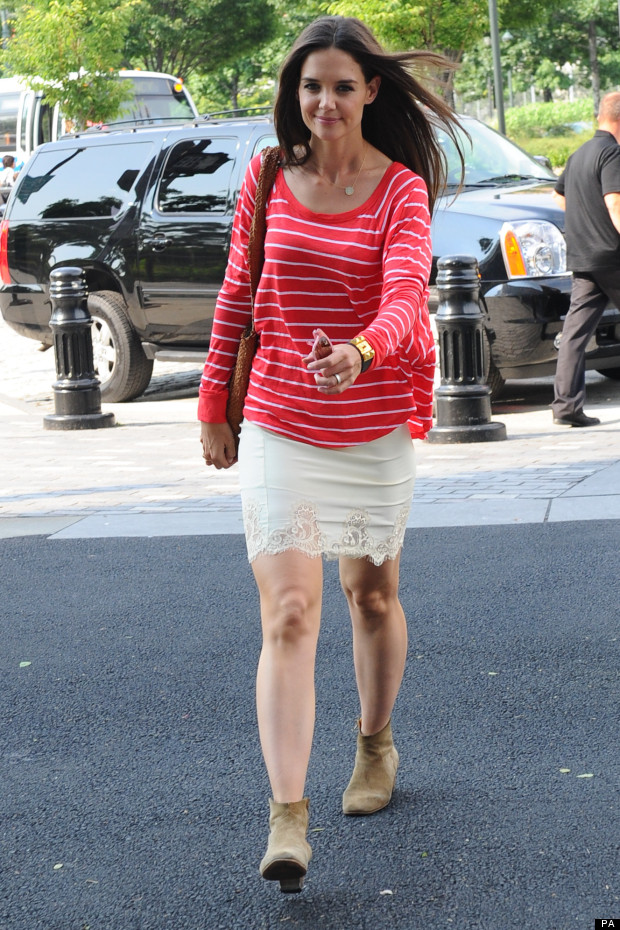 What do you think? Let us know by leaving a message below.

For some of Katie's better looks, check out out gallery below.