Katie Price's style when on the promo trail can generally be described as the sliver on the Venn diagram where "tight" and "low cut" intersect with "massively confrontational".

This time, however, there was a a pink cardigan and a pink polka dot hairband which softened the look remarkably well as Katie headed to the Radio 2 studios.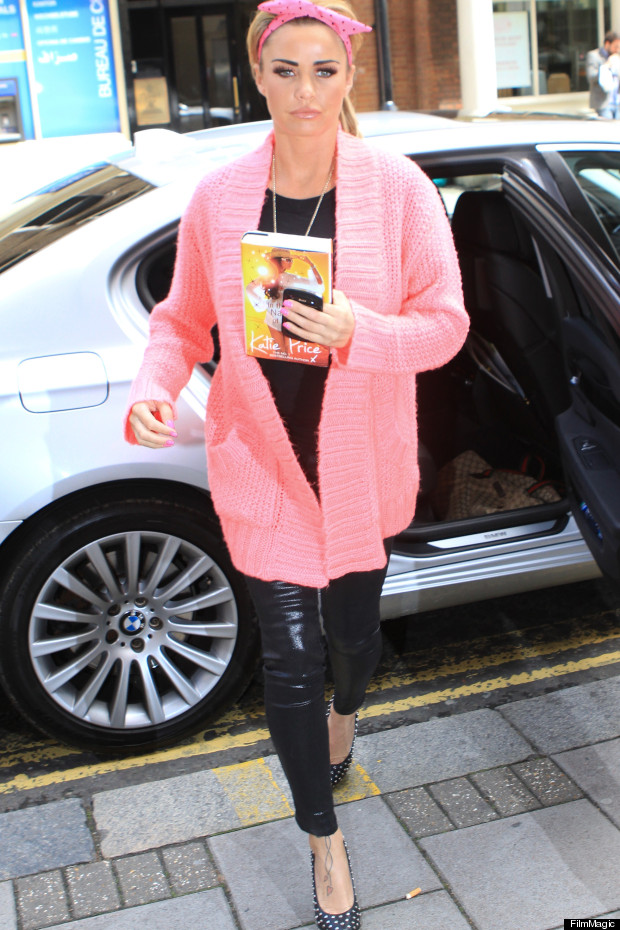 Obviously the inner Pricey is still present and correct - studded black heels, tight black leather leggings and characteristically strong eye makeup - but what do you think? Are the softer touches a nice change of pace?

Oh, and if you're wondering what KP was up to at Radio 2, she was on hand for an interview about her new book, In The Name Of Love.


"On a sun drenched beach in Barbados, feisty sports presenter Charlie meets the irresistibly gorgeous Felipe Castillo. Instantly attracted to each other, they have a passionate affair, until he walks out with no explanation. It is only then that she discovers that Felipe is related to the Spanish royal family, is a brilliant rider and the lynchpin of the Spanish Eventing team."
Of course.