Now, we know Katy Perry's got a cutesy-kooky style thing going on, but there's some things that just don't work - and this ensemble is one of them.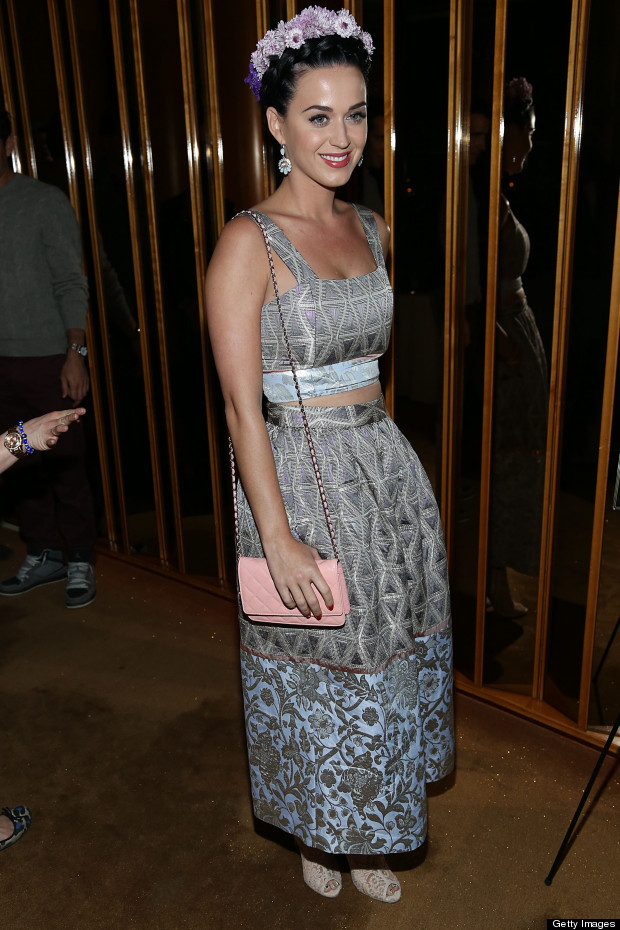 The singer attended the pre-Met Ball special screening of The Great Gatsby in a strange jacquard crop top and billowing skirt mix, paired with a large ring of purple flowers on her head, and even finished off with a floral and bird-print jacket.

Standing next to a simple all-black Gwen Stefani she looked, well, a little overdone?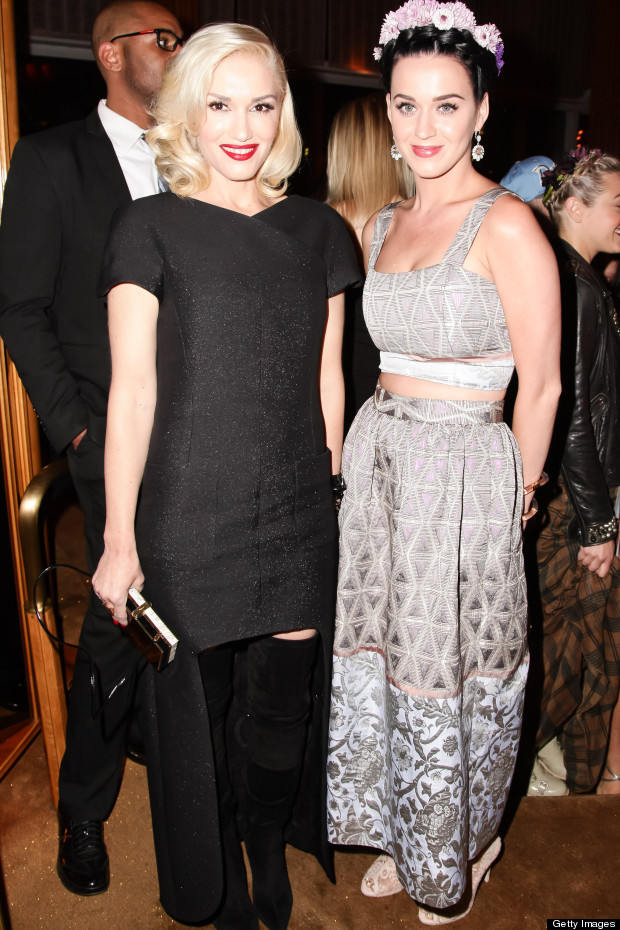 But, hey, it's Katy Perry, and she can pull eccentric off - can't she?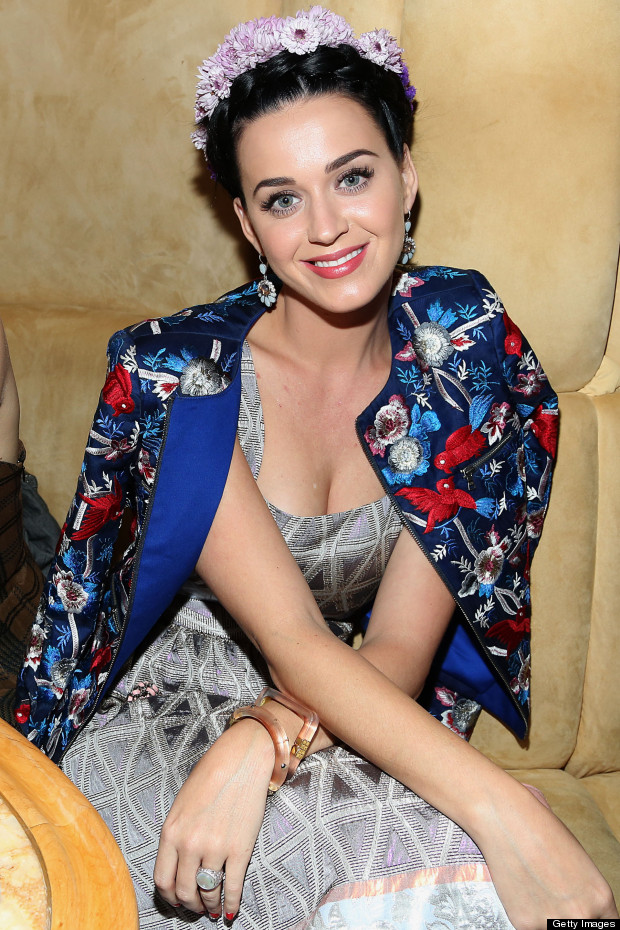 Katy wasn't the only one having a floral fashion fail at the screening; Kylie Minogue also rocked up in a slightly strange ensemble akin to a pair of pyjamas.

Oh well, at least they were in it together...