From false eyelashes to hair straighteners, this isn't the first time Katy Perry has starred in an ad campaign, but never before have we seen her working out in a polka dot crop top, with bags of crisps in hand.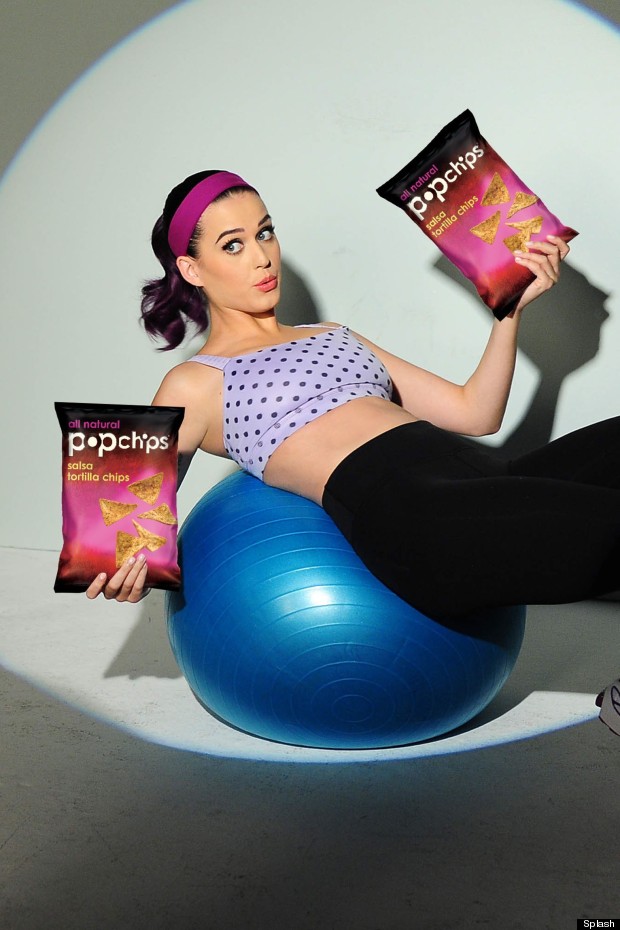 The singer is an investor in healthy snack company, Popchips, and so it's no surprise that was chosen to star in the adverts for the brand across the pond next month.

We're guessing that the gym kit is meant to emphasis the "healthy" thing but as for the tie-dye mini dress, this could be the first one we've seen since the 1990s.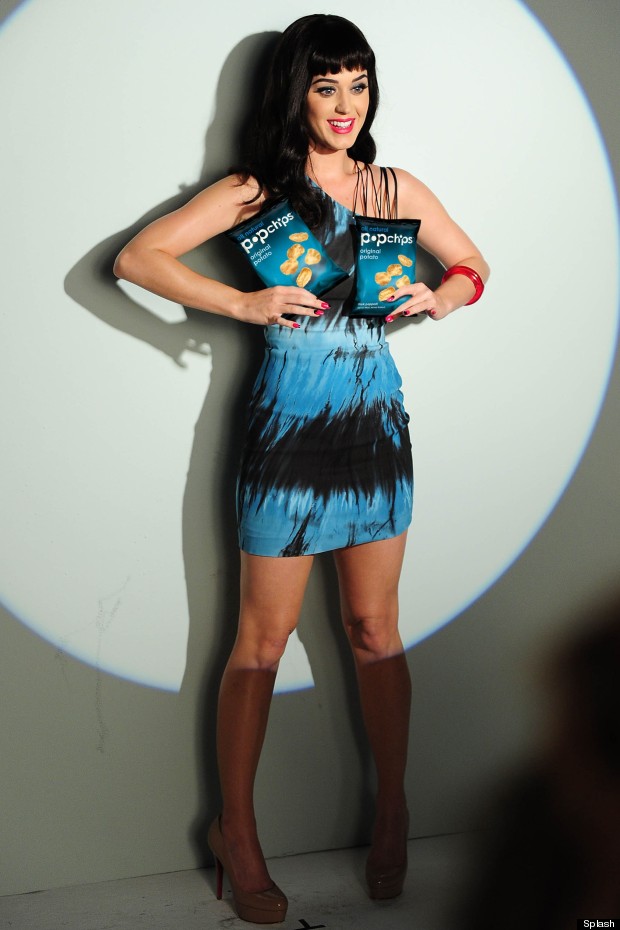 Let us know how you rate Perry's latest promo look and see more of the star in her style evolution below:



See more from Katy's photoshoot below: