Do you feel like we might have reached saturation point in terms of Kardashian knicker photography opportunities?

The reality television family are now in the position where they have a celebratory underwear shot for virtually every occasion. This is the "We're back for a seventh season of Keeping Up With The Kardashians" underwear shot featuring Kim, Khloe and Kourtney, and tweeted by Kim.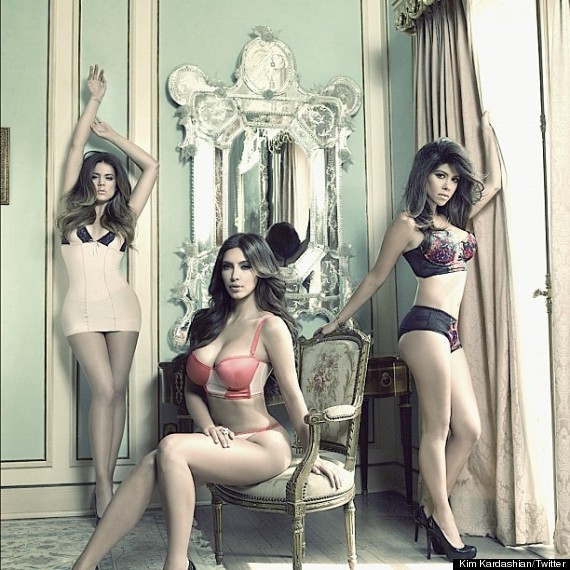 It's distinct from the "
We have a new range of underwear
" underwear shot, the "
I'm bored and looking through picture archives
" underwear shot and the "
I didn't eat a slice of cake
" underwear shot.
A few observations:
1. This picture was either taken before Kourtney (on the right) was noticeably pregnant or that's some extreme photoshopping.
2. When Katching Up With The Kardashians on Twitter, they tend to intersperse pictures like this with calls for action regarding awareness of the Armenian genocide which can be a slightly confusing experience if you can't remember which link took you to which site...