Kelly Brook was on hand to help launch the Magnum London pop up shop at Westfield Stratford on 19 July.

The model donned a burgundy dress with a form-fitting top and a flared two-tone skirt as she took a turn making her own personalised Magnum at the event.

As you might expect, there was much licking of the fingers - after all, when you're in charge of adding your own toppings and coating the whole thing in melted chocolate that's one of the perks. Like licking the bowl after you're done with the cake mix which, by the way, when you're a grownup apparently you can leave a little bit more cake mix than is strictly necessary FOR THAT VERY REASON.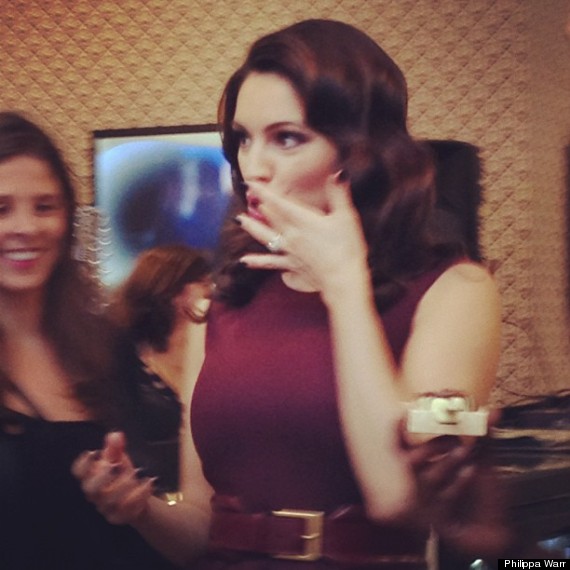 Anyway, where were we?
Oh yes. We were also at the launch and are pleased to report that foodie duo Bompas & Parr are involved in the project with a real-life Pleasure Pod (20-22 July). We gave it a whirl and basically you climb into the pod and get hooked up to a couple of heart rate monitors and some kind of helmet. As you eat your ice cream you can watch your own heart beat - presumably if you're really into chocolate it might be all over the place!