So last night, we were admiring Kelly Brook's demure red carpet gown at the Cannes Film Festival. Today? She's gone for a somewhat different look....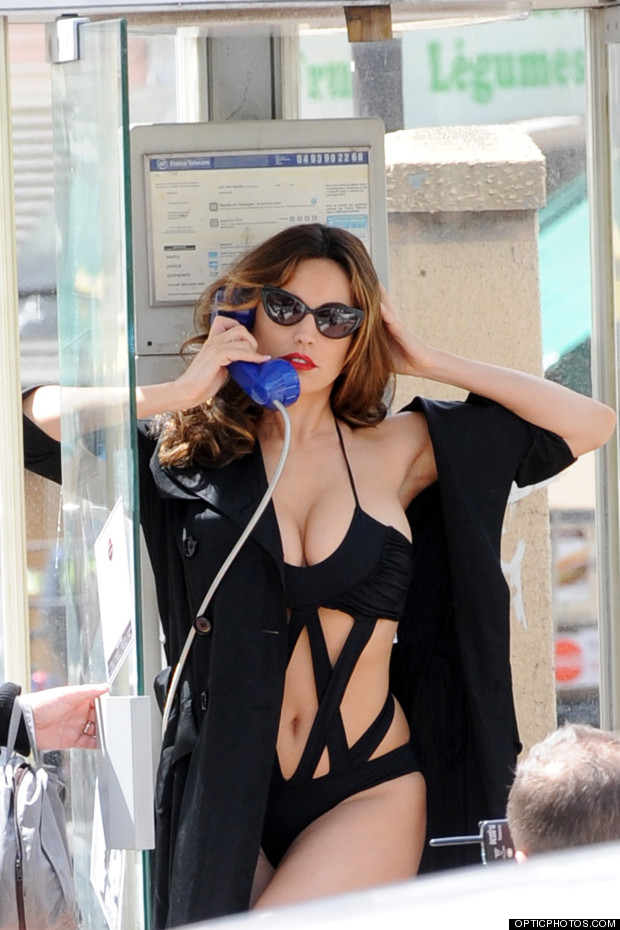 Kel was snapped doing some pouting and posing in a phone box on the Croisette this afternoon, wearing very little in the way of clothing.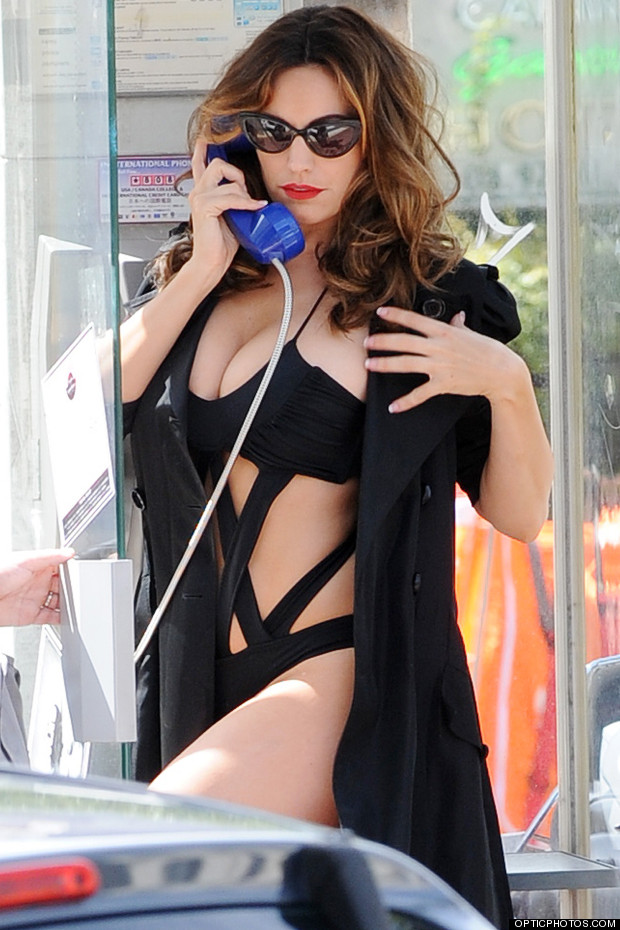 We don't know what's going on here, but we've come up with three options.

1) She was lounging by the pool when she had to make an URGENT phone call and didn't have time to change.
2) She was attempting a Superman-style transformation and this is her equivalent to the blue and red lycra bodysuit.
3) She's taking part in a photo shoot.

It's definitely probably not option three.

We've decided: from now on, we shall make all important phone calls in the manner of Kelly Brook.