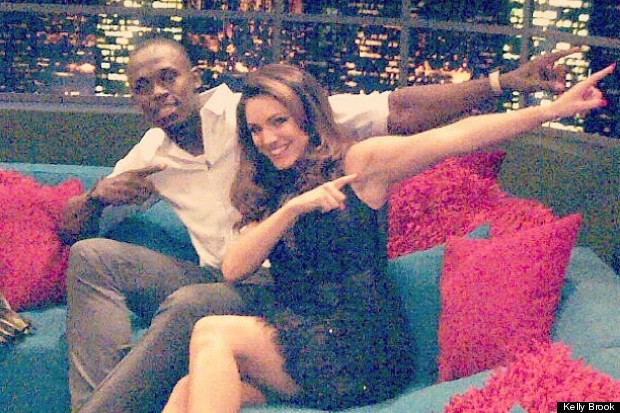 Famous athlete Kelly Brook (we assume modelling is now an Olympic sport because otherwise WHY were Kate Moss, Naomi Campbell and David Gandy there?) joined fellow athletes Jessica Ennis and Usain Bolt on Jonathan Ross's sofa.

Kelly donned a textured little black dress for her appearance on the show - well, we're presuming it was textured but to be honest it might simply be the effect of a lot of electronic noise making the fabric look super-grainy.

Also present? Tom Daley, Colin Farrell and Rita Ora.

Who scrubbed up the best do you reckon?