Ever wondered what Kelly Brook would look like if she ditched her famous brunette mane for blonde locks?

Well, here's a glimpse: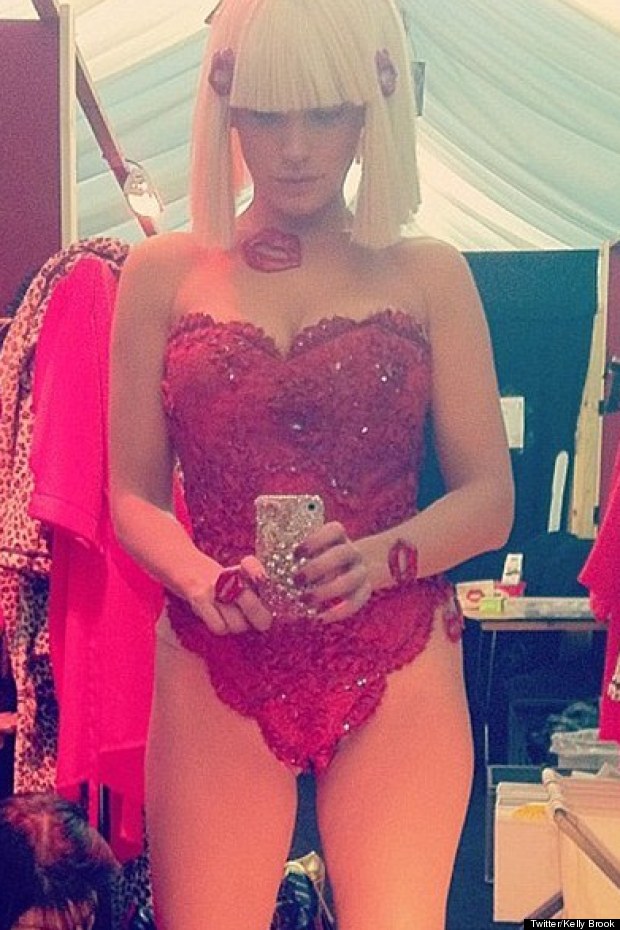 The model has been keeping her fans up to date with the latest - rather revealing - looks from her upcoming turn on stage with burlesque group Crazy Horse.

The most recent pics show Kelly donning a fringed blonde bob wig with a red corset and red lips stuck all over her body.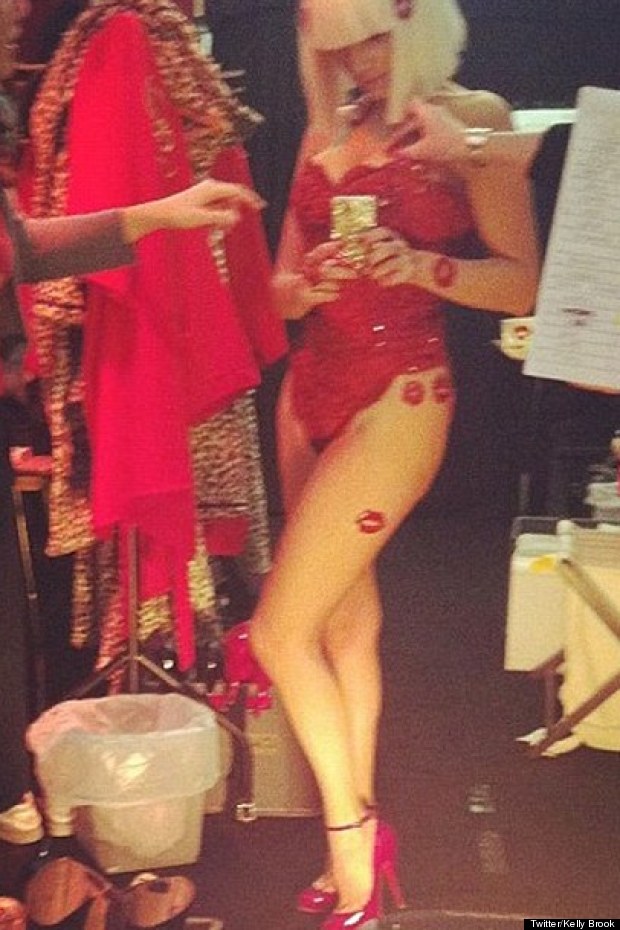 Last week, she tweeted a "behind-the-scenes" pic of her sparkly red basque that left very little to the imagination.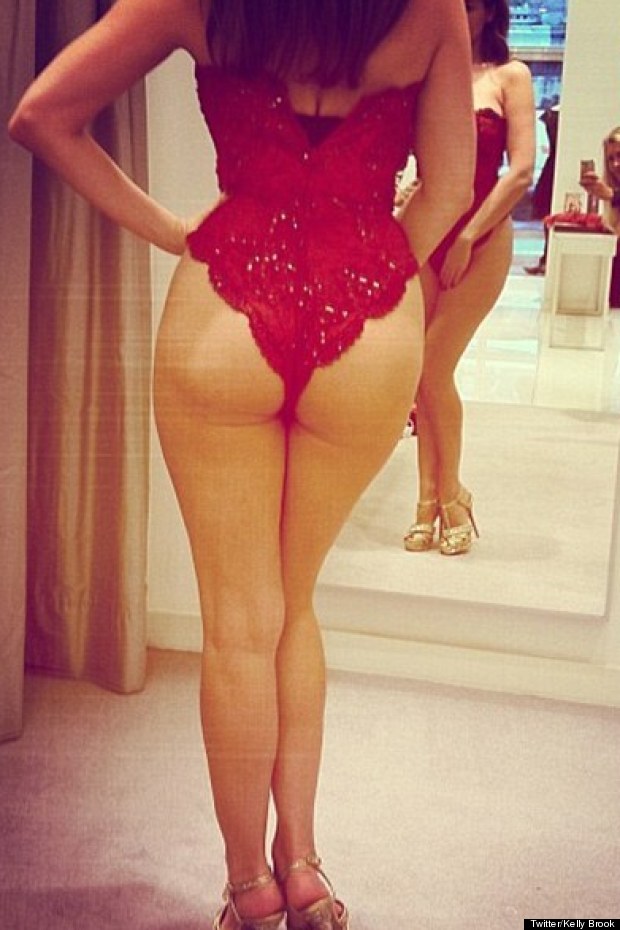 What do you think? Kelly Brook: blonde or brunette?

She certainly seems to be giving credence to the old saying "blondes have more fun"...

See more Kelly pics here: