Actress Kerry Washington was spotted in Rome yesterday not once, but twice, in midriff revealing dresses.

At a photo call, the actress, who was in the Italian capital to promote her new film Django Unchained, wore this patterned and frilled concoction. Warning: you do have to look very closely though all the ruffles and clashing prints to spot the tiny triangle of flesh just above the waistband (but it's there, we promise).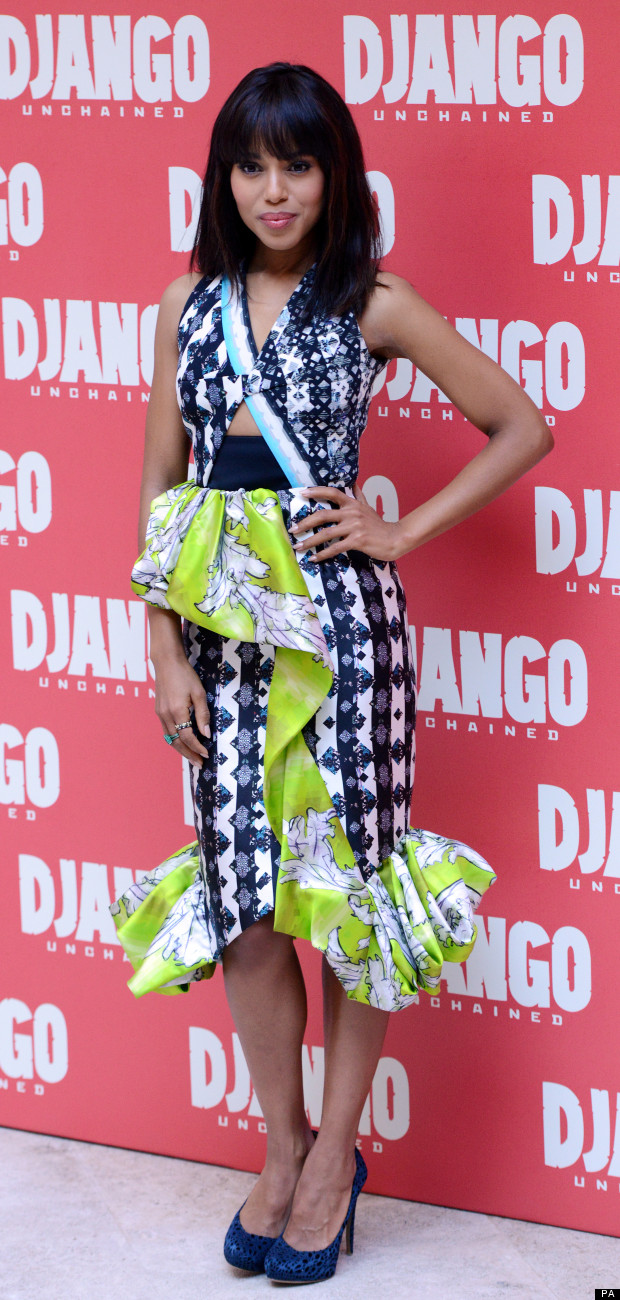 For the evening premiere, however, Kerry ramped up the glamour and toned things all the way down to white (thanfully).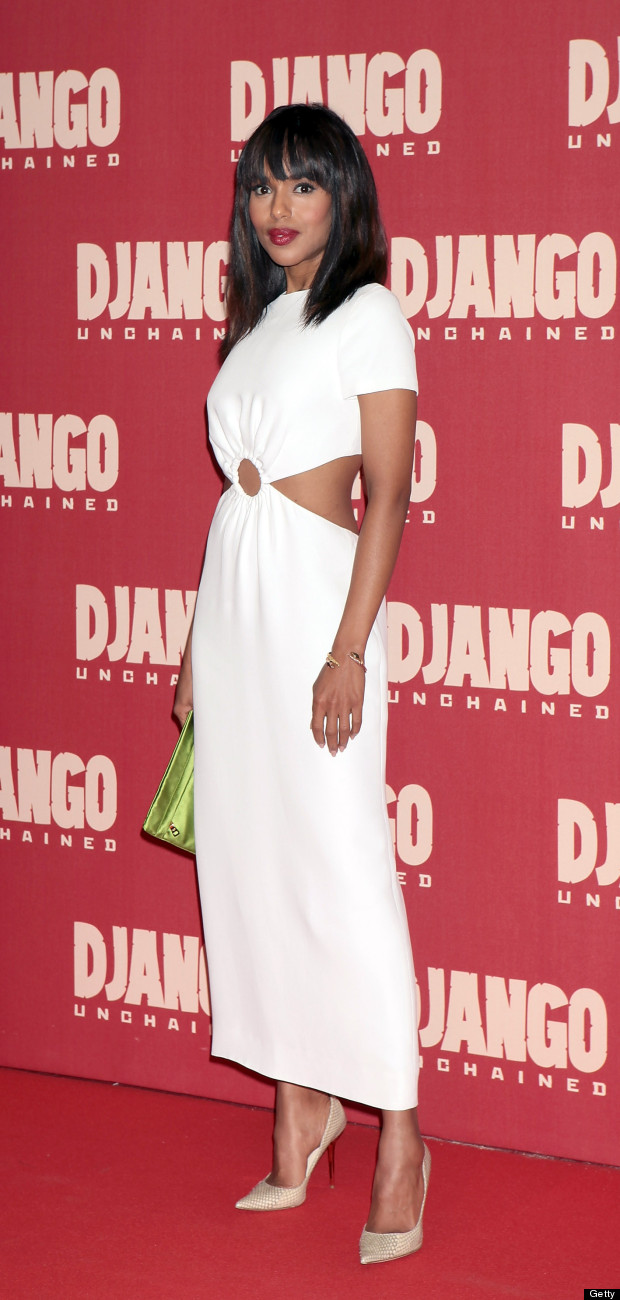 Which look do you prefer?

Are you a fan of the fringe? Have a look through our gallery below for more inspiration.