Khloe Kardashian out on her own? Now that's worthy of a mention. Here's she is in LA perpetuating the family's collective signature style in with a pair of massive Christian Louboutin platform pumps.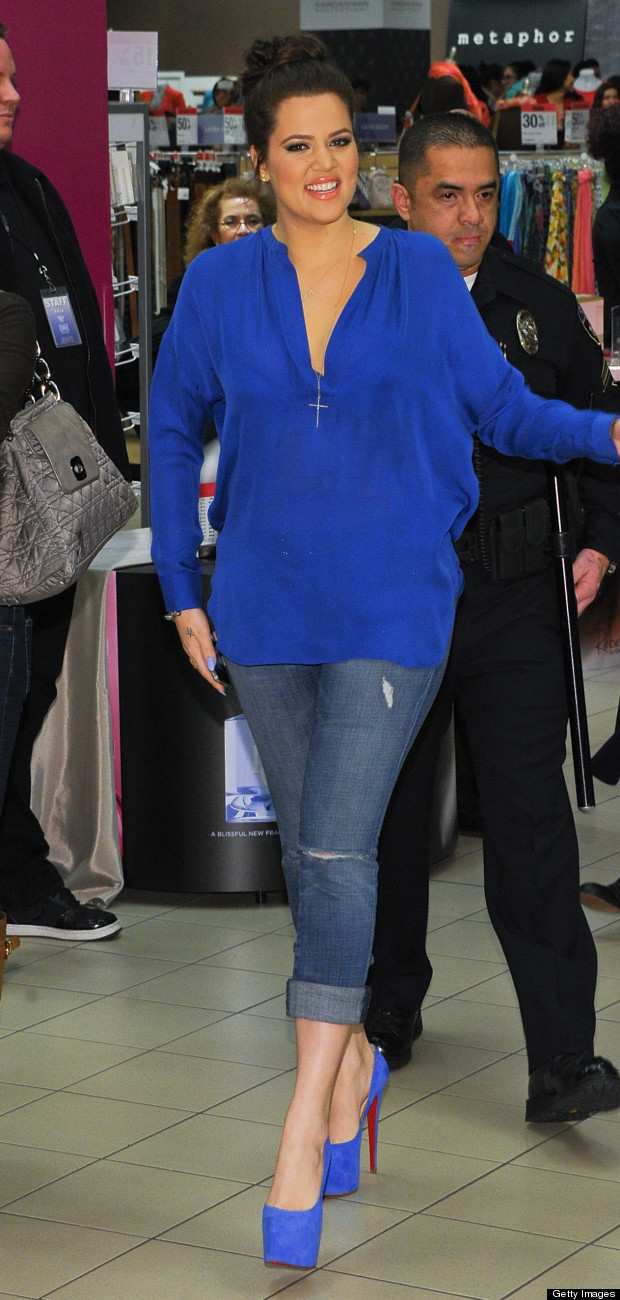 The reality TV personality, who was making an appearance in LA for the launch of her perfume 'Unbreakable Love' in California, didn't stop there with the blue theme, adding a pair of skinny jeans, billowy blouse an manicure into the indigo mix.

What do you think of Khloe's look? Let us know by leaving a comment below.

Love the Kardashians? Have a click through our gallery below.