What did we tell you? What did we say? We just knew that Kim Kardashian's decision to pull on some actual maternity wear wouldn't last. It was a mere flash in the pan.

After being spotted earlier this week in, what can only be described as, a maternity smock Kanye's baby mamma is back to her old skin-tight bodycon wearing ways. The heavily pregnant reality star donned a black and white patterned number teamed with a simple black blazer and flip flops for a quick filming session at a meat market in Los Angeles.

And while she's back opting for baby bump-squeezing frocks at least she's finally ditched the heels. We guess the whole swollen feet thang finally got too much.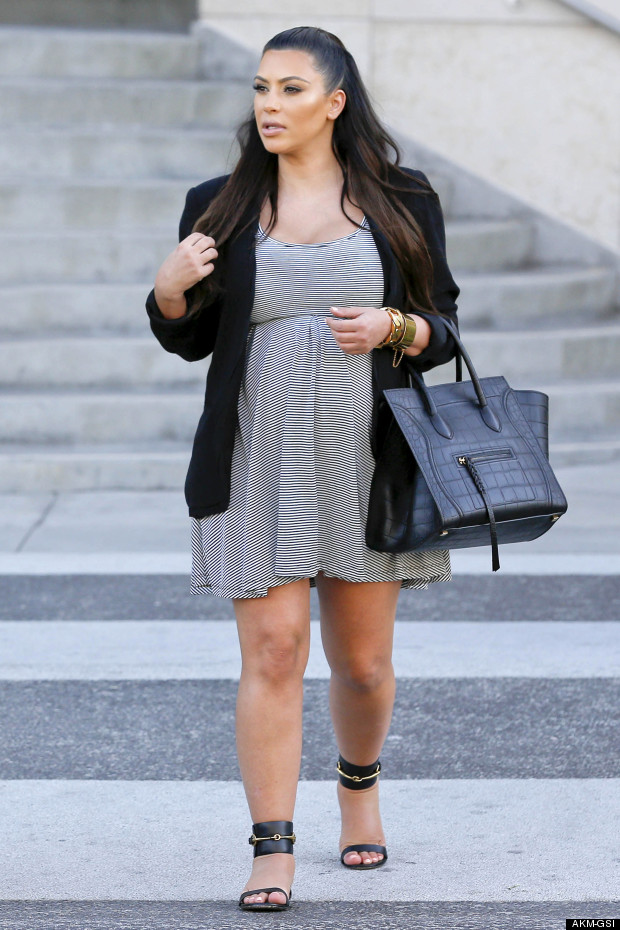 In more K-dash news this week The Sun revealed Kanye has totes refused to go to Kimmy's baby shower this weekend which is being filmed for Keeping Up With The Kardashians in an attempt to uphold some privacy.

What's more the sex of the baby is set to be revealed in Sunday's edition of the show. But a source allegedly said, "Kanye wants their life with their first child to be out of the public eye.

"He would like the baby shower to be the first part of that, so doesn't want to be there while the cameras are rolling."