In her latest bout of uploading photoshoot pictures she finds without context or explanation, Kim Kardashian has shared a couple of photos of herself riding a horse on the beach.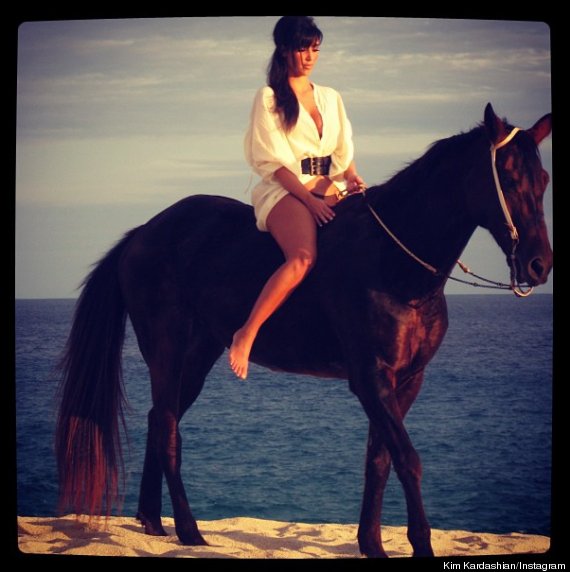 Well, we say riding but we can only really confirm that she sat on top of the horse and then stood next to it.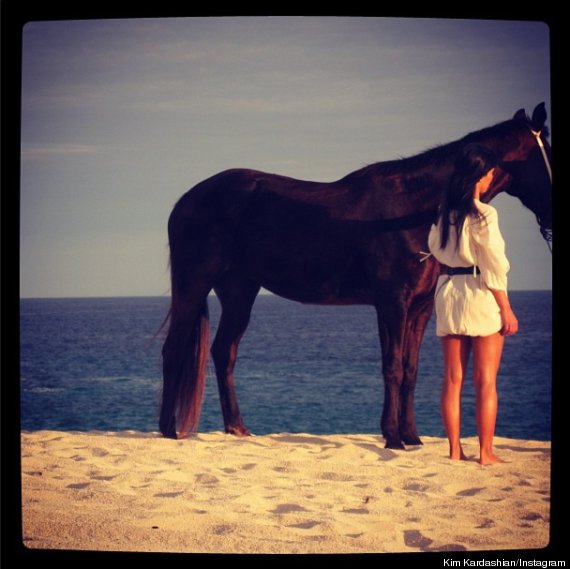 Kim recently returned from a family holiday in Mexico celebrating sister Kourtney's birthday so it's possible the pictures were taken on location during the trip. We'd like to think Kim is trying her hand at pop music again and that this is somehow part of a video to accompany an epic power ballad. Are we alone in that?