OK, so we just made that number up, but it feels like there's been a host of failed attempts, doesn't it?

You can't fault Kim Kardashian's presentation, her hair and makeup are always flawless, and she's perfectly groomed as she arrives at Barneys in New York.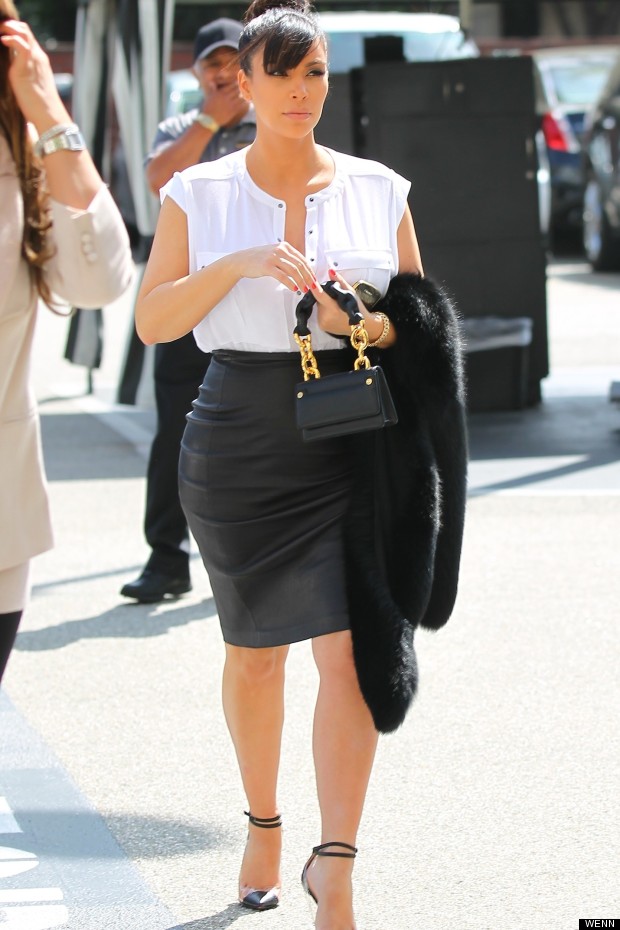 But a high-waisted leather skirt over a baby (and bottom) bump? It's not a recipe for style success.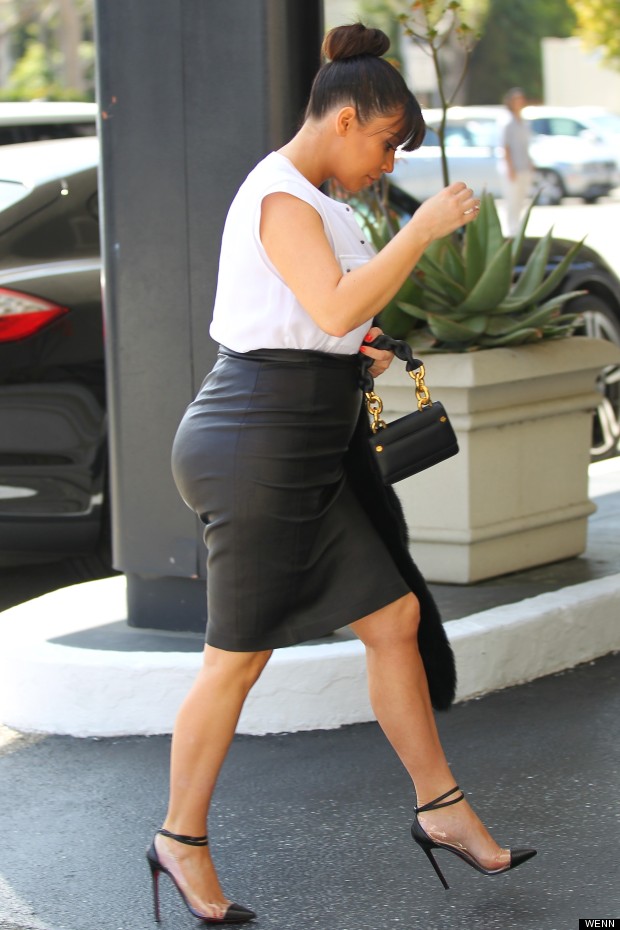 We love the white shirt and the sexy heels (you can never go wrong with those), but that skirt's gotta go.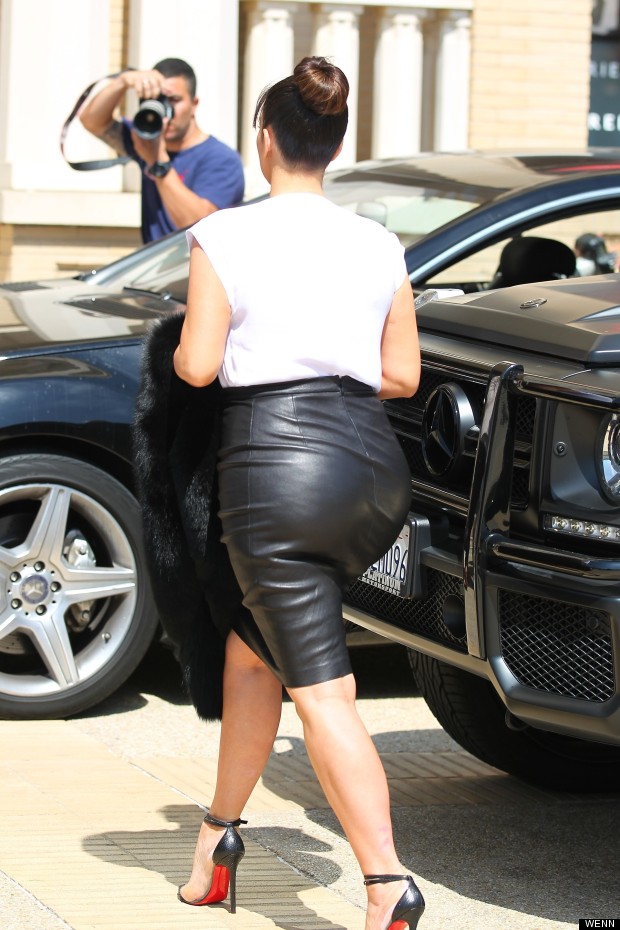 More KK coming atcha: