Who: Kim Kardashian and Kanye
What: When we look at the bra top situation in this photo we're filled with a mixture of pity and wonderment. How the hell it manages to kontain Kim's kurves is a genuine feat of engineering, and we have utmost respect for the bra top in question for taking the strain. We're tempted to mention that the skirt section of the ensemble is in fact see-through, but this is mere sartorial peanuts versus what's going on up top.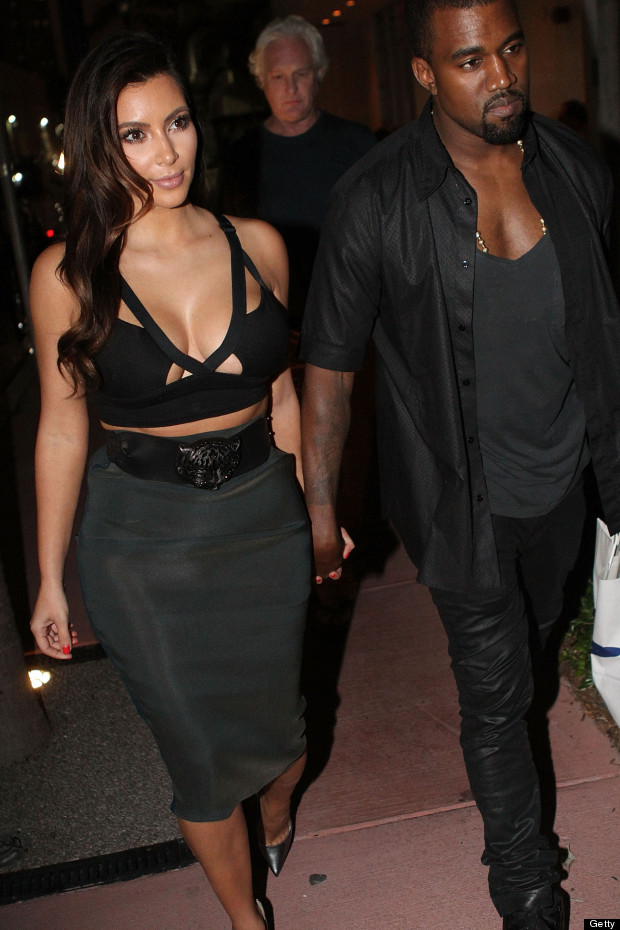 In other news, Kimye-non-believers might need to reconsider after seeing the couple share this intimate moment. Sweet.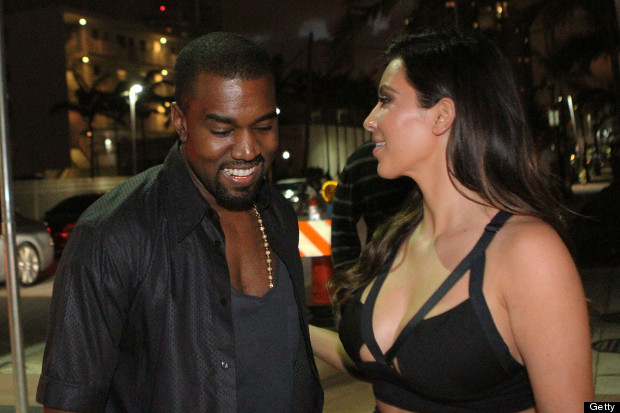 Where: Surf 'n' turf restaurant Prime 112 on Miami's South Beach.

Want more Kardashian? No problemo: