The three Ks (Kim, Kourtney, and Khloe) teamed up for an in-store appearance at Sears to launch their Kardashian Kollection Spring 2013 clothing line this weekend - and, as you might expect, they all went super-glamorous.

Kim showed off her burgeoning bump in a black shift dress with crossed leather panels, finishing off with fierce cage shoe boots and a high ponytail.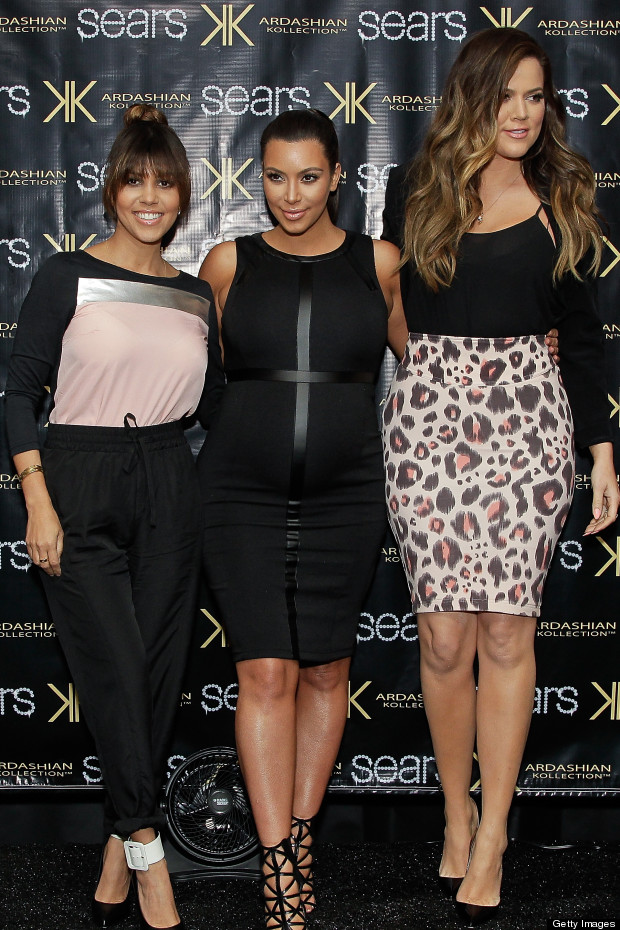 Kourtney was working a high bun, sports luxe trousers and wide-strap sandals, and Khloe was on the prowl in a pink leopard-print skirt and back vest.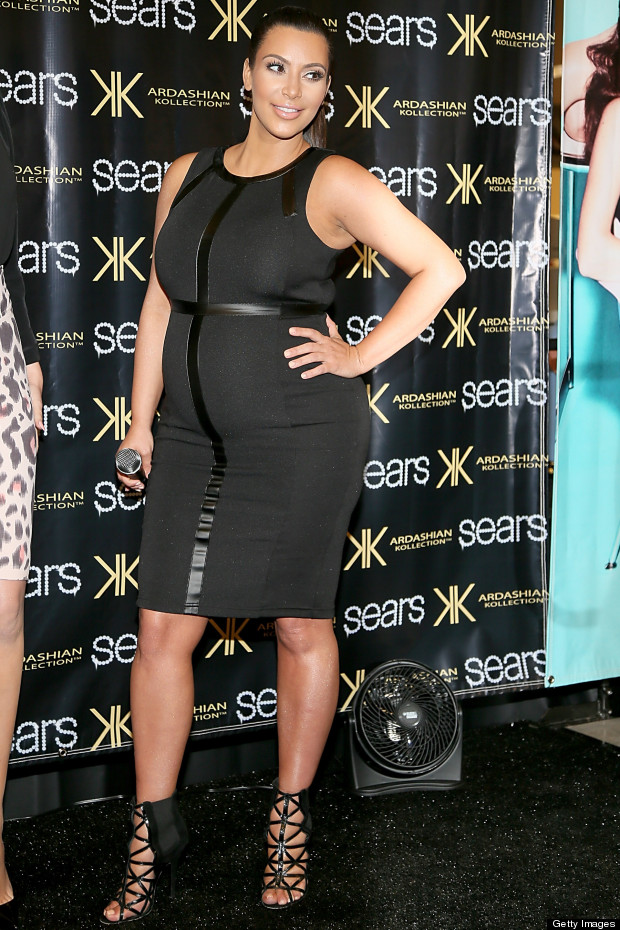 Kim might have made some maternity style blunders, but we're giving this one a thumbs up. What d'ya think?