This has got to be the cutest thing we've seen for a while - and we're not talking about Kim's fringe (which is quite nice, too).

No, what's really caught our eye is the utterly adorable boxer dog puppy Khloe was spotted carrying as she met up with her sisters in LA. Reportedly a pressie from her hubby Lamar, it's seriously cute. And we also couldn't help noticing how slender Klhoe was looking in her black skater skirt and relaxed tee.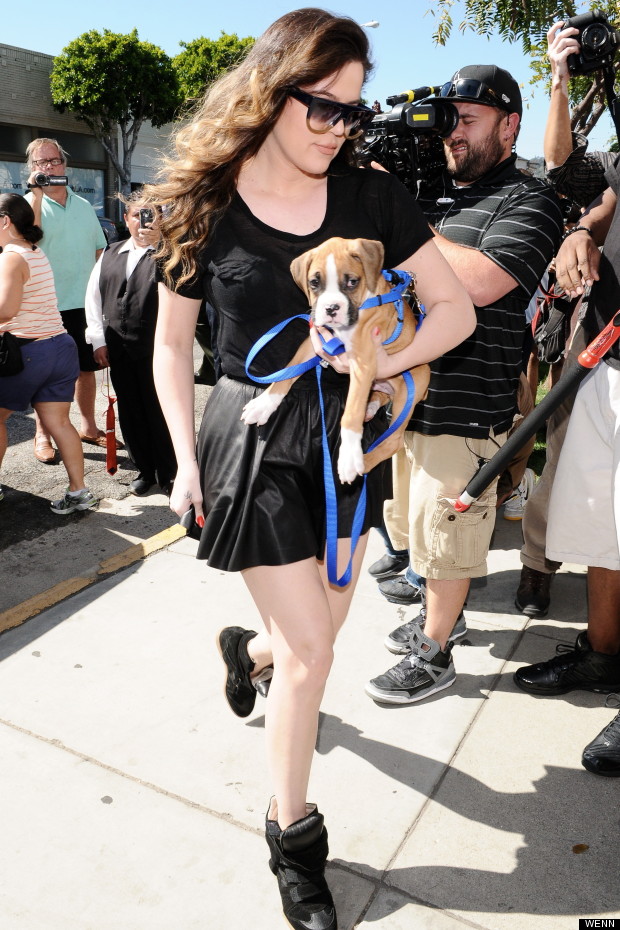 She took her new addition to meet Kourtney and Kim at the Bel Bambini baby store in West Hollywood, presumably to stock up on bits for mum-to-be Kim's own new addition.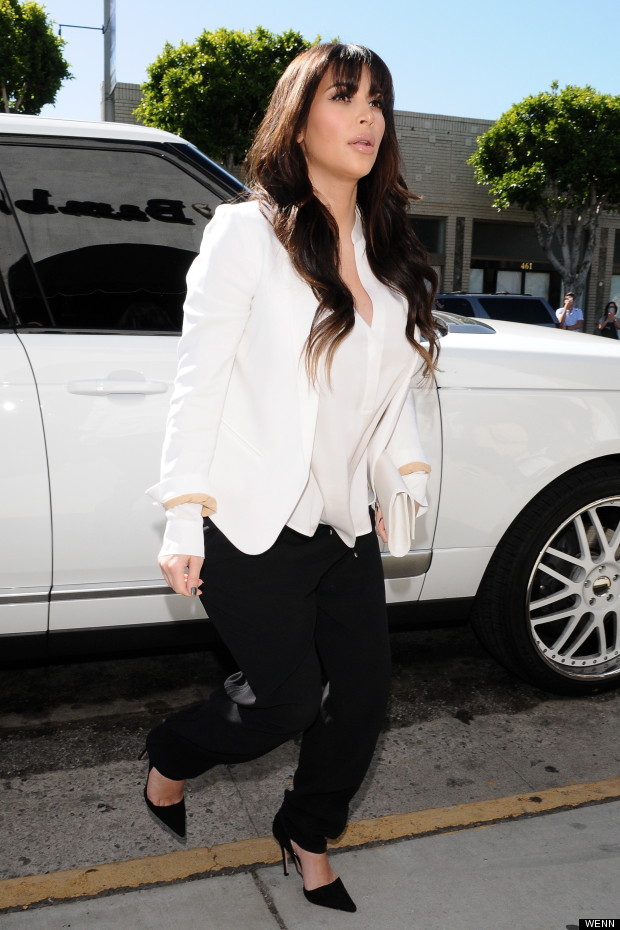 And, of course, KK (that's Kim, a bit confusing, isn't it?), took the opportunity to show off her new bangs, as well as a reasonably successful maternity outfit (there's a first time for everything) that consisted of a white jacket and loose-fit trousers.




Kourtney arrived in a stripy peplum top waisted with a red belt, and was presumably cursing Kim under her breath for stealing her new fringe idea...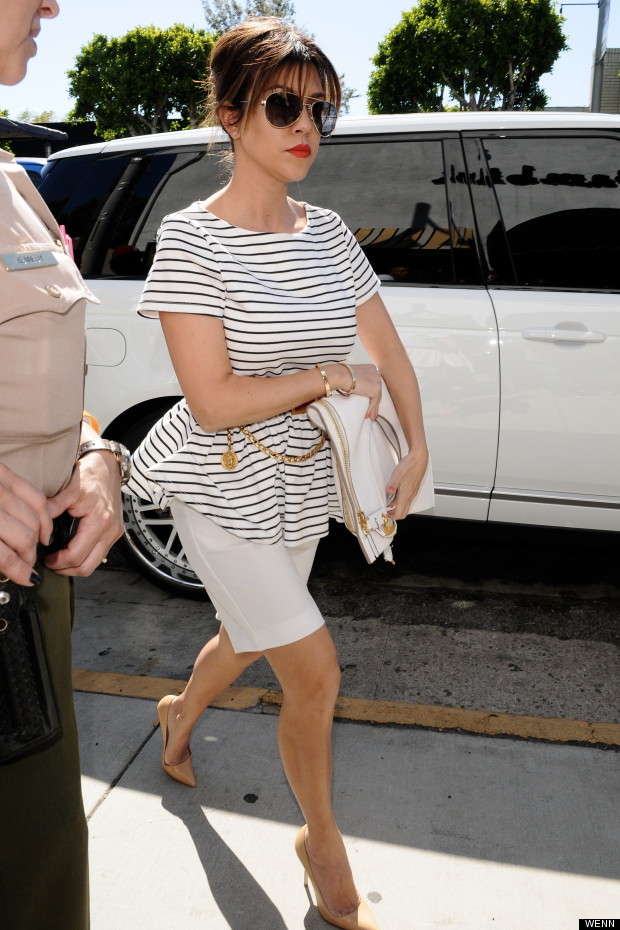 More pics of the mamma do: