Maternity wear opinion divider Kim Kardashian swaddled her ever-growing baby bump in a load of shiny black satin for the E! Upfront party in New York. The reality telly star was glowing as she rocked up to the bash and the paps' flashbulbs reflected off her black buttoned down dress.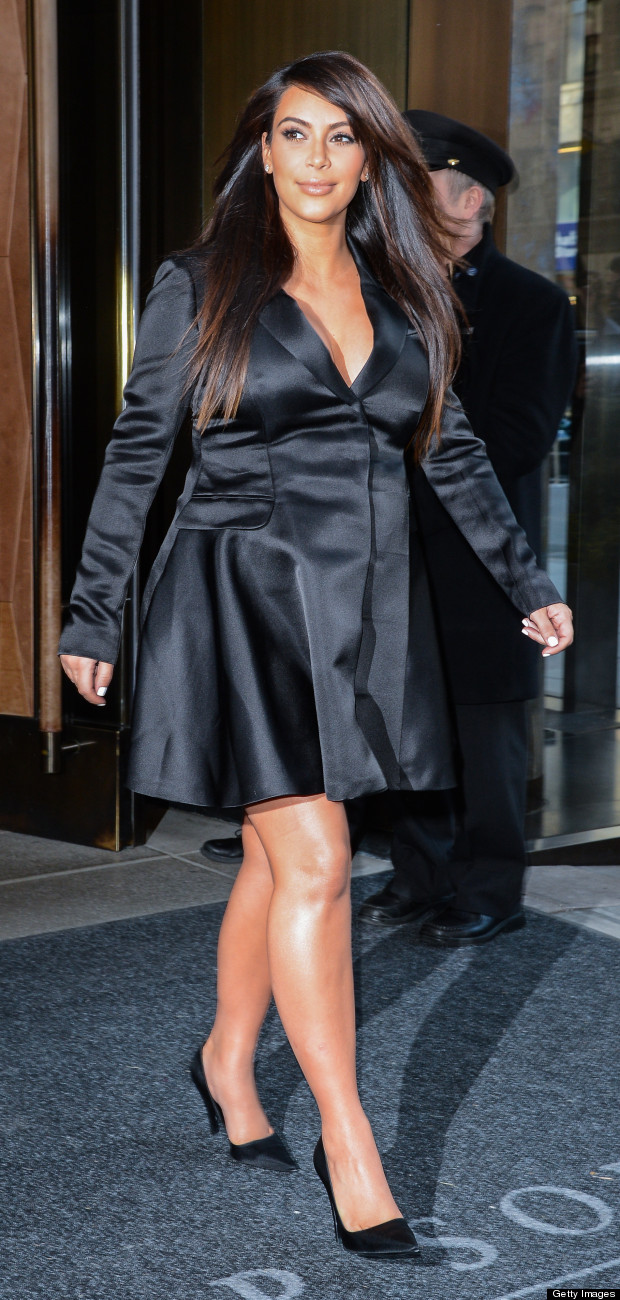 Don't get us wrong, we're uber fans of the little black dress, but we can't help feel this latest look is just another in a long line of baby-bump hiding ensembles for Kanye's baby mamma.

Who else wishes she'd do an Evan Rachel Wood and pull on a Mother Of The Earth-type floral number? C'mon, we know it's NOT just us.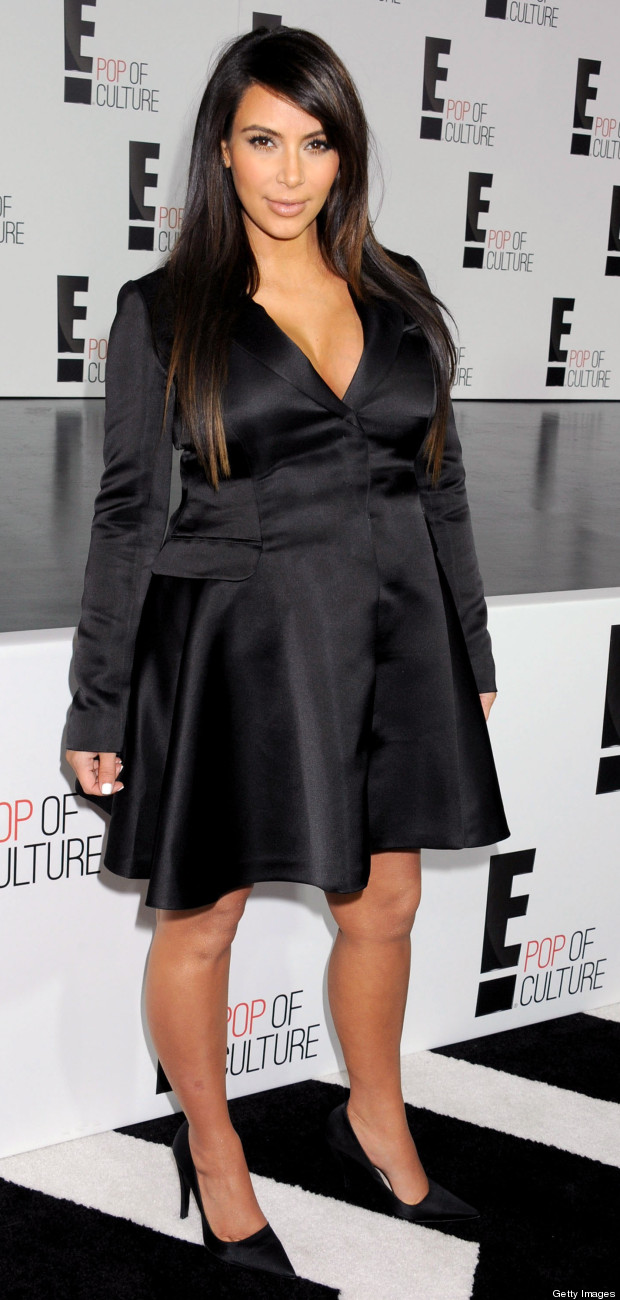 For more bumpin' Kimmy style check out the gallery below, and make sure to cast vote on which looks you like and which you loathe...