BREAKING NEWS KLAXON! Kim Kardashian has stepped out in another non-maternity outfit *sigh*. We're longing to see KK in a maternity smock and elastic-wait jeans, but we could be waiting for a hella long time for that to happen.

The reality star, who is around five months pregnant with rapper beau Kanye West's baby, has opened up on her website about the difficulties of dressing her new figure. We've got one tip for Kim, white is not the answer...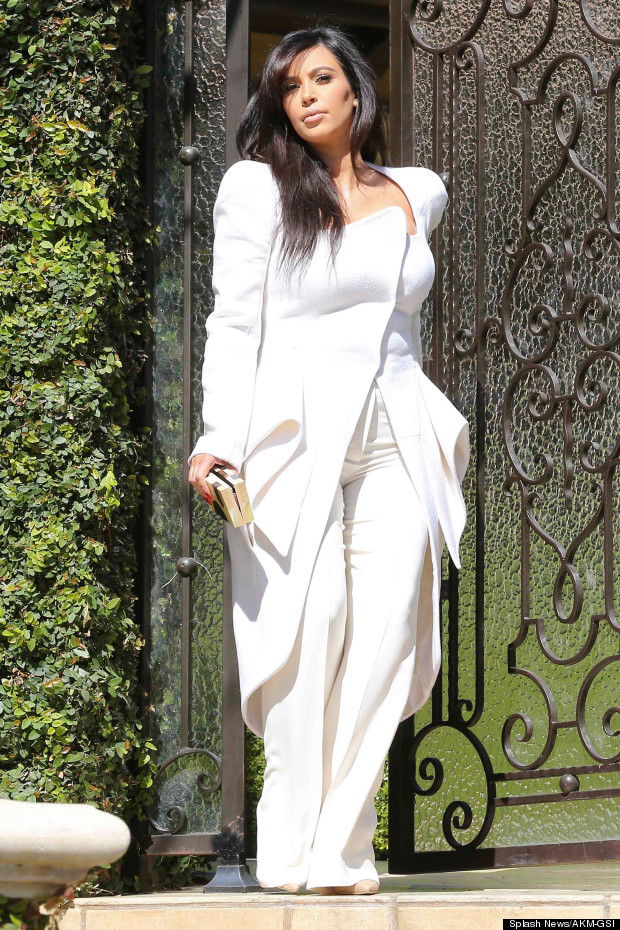 "So I wanted to do a mommy blog today to talk about fashion during the early stages of a pregnancy," Kim wrote. "For me, I've found that I've gained inches and I've gotten wider but my belly hasn't popped yet, so I struggle finding things that don't make me look heavy.

"Some days my baby bump really shows, and some days it doesn't... So I never really know what I'm going to look like. At this stage I guess I'm more focused on concealing the weight gain than I am about dressing the bump, just because it hasn't popped yet."

Sorry to state the obvious, but there's ACTUALLY a dedicated selection of garments for when a woman finds herself in this situation - it's called maternity wear!

We suggest that Kim gives up on the white apparel by the time her baba is born. White clothes + baby = lots of icky stains.