Chanel! Celebrities! Paris Couture! Everyone turned out for Karl Lagerfeld's latest collection. While Rihanna had heads a'turning in an oversized cardigan, Kristen Stewart and Clemence Poesy went straight for the tailored look.

French actress Clemence donned a black and white knitted skirt suit, complete with bow tie and grey clutch bag. The usually uber feminine Clemmy was looking rather androgynous in her office-ready ensemble. Perhaps she's been taking a leaf out of Kristen's book?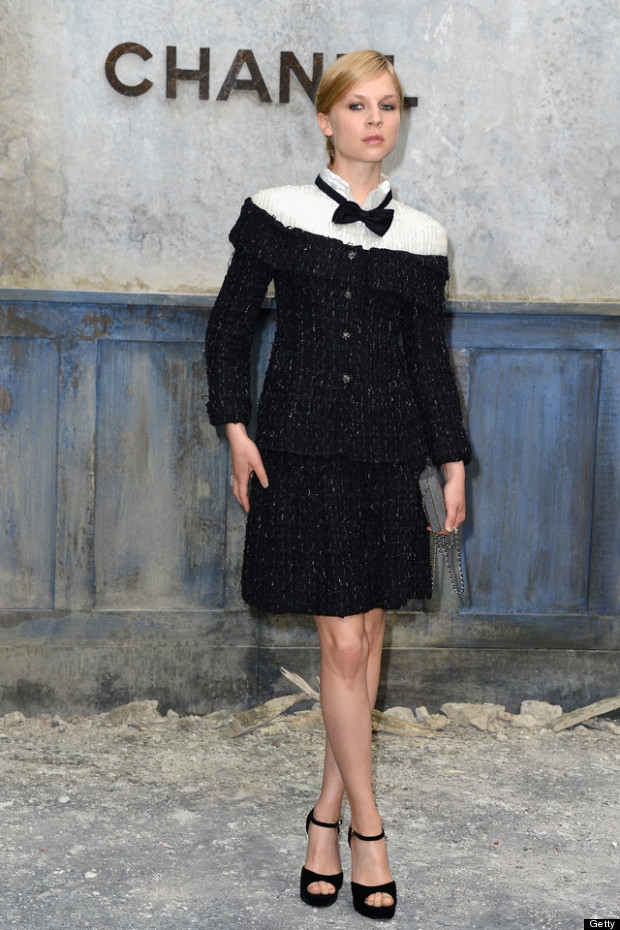 K-Stew is a bit of a walking contradiction, while she'd like to have us believe she's a total fashion-phobe - sporting Converse, greasy hair and grubby-looking t-shirts on a regular basis - she's also one to rock up to THE most fashionable event in the style calendar dressed like this...




Albeit the biker gloves are a little 1980s George Michael, Kristen (or her stylist) certainly knows how to power dress like the best of 'em and those shoes are drop dead flippin' amazing.

Loads more famous faces, including Alexa Chung, Rose Byrne and Milla Jovovich were also spotted on their way to take a pew on the front row. Check out the gallery below to see what they were wearing...