We love you, Kylie, we really do. But we're really sorry - we don't love this dress.




The diminutive popstrel chose a bold-stripe green tulip-silhouette dress for the Dolce & Gabbana Fifth Avenue flagship store opening in New York on Saturday night.

But the statement frock appeared to widen the usually petite-looking star's frame. Redemption came in the form of those stunning red heels, but they weren't enough to save the look.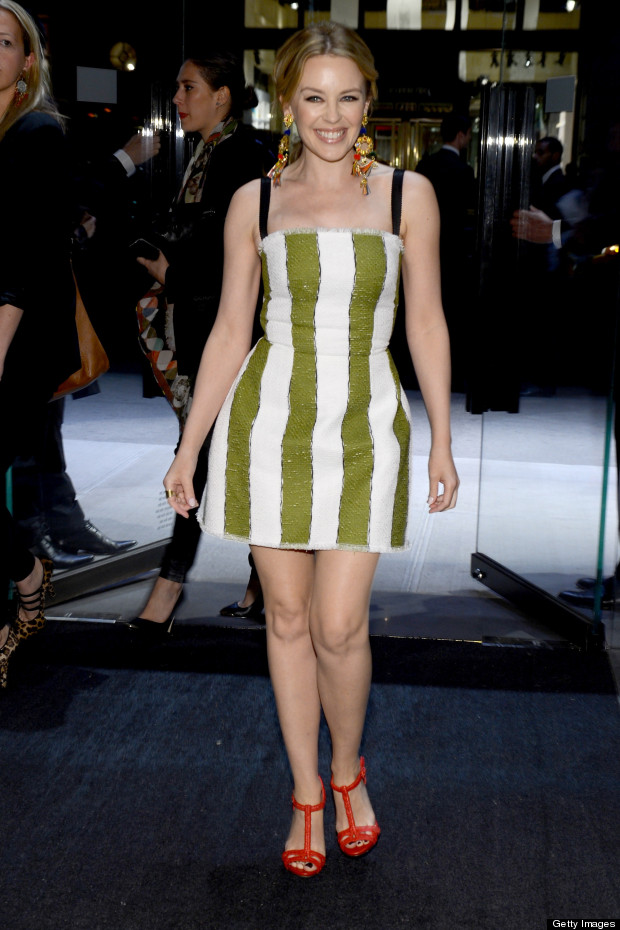 One good plan when you're wearing a slightly odd ensemble? Pose for pics with someone who's wearing something even stranger than you. Thank you, Paloma Faith, for making Kylie's dress look positively delightful.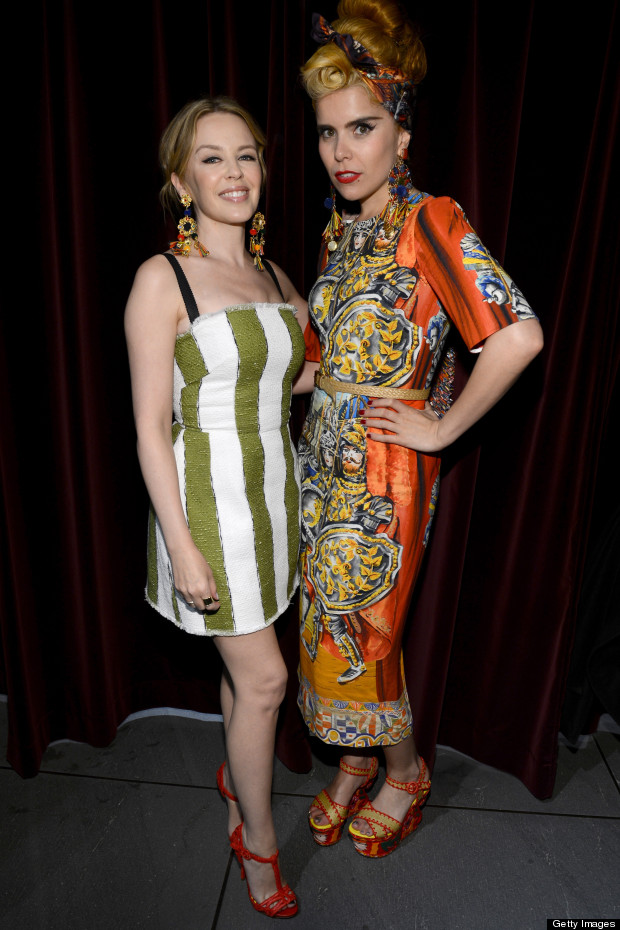 Other stars at the bash included Chloe Sevigny, Gisele Bundchen and Erin Heatherton.

See more Kylie stylie here: