Kylie Minogue may have fooled most with her Rayban sunglasses, baggy jumper and fedora as she tried to move through New York's JFK airport yesterday, but not us.

It was her dazzling smile that caught our eye. And we love her patterned trousers, sandals and over-sized handbag too.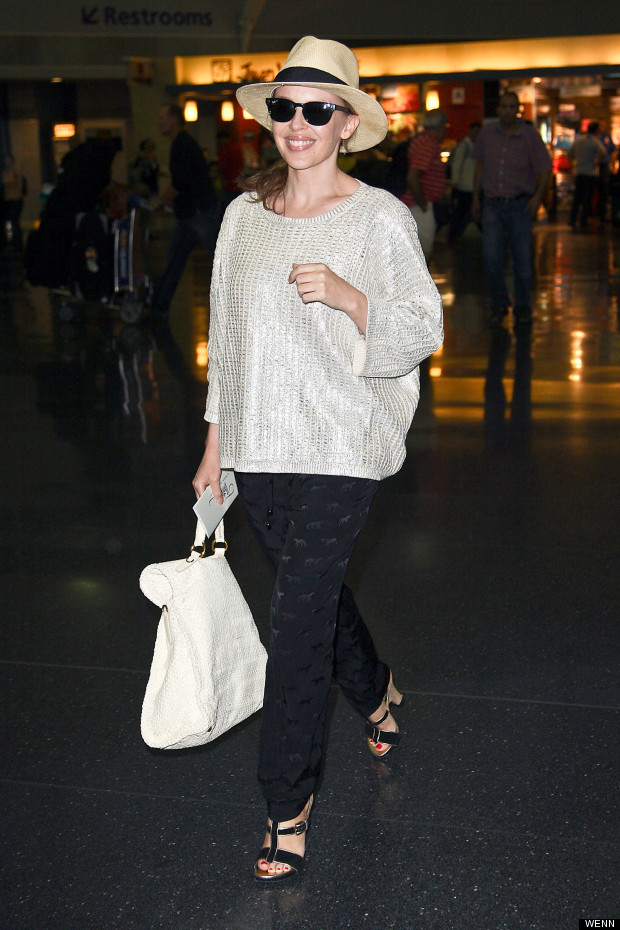 She may have been rumbled, but she definitely was more understated than these women at Ascot.