WHO? Lady Gaga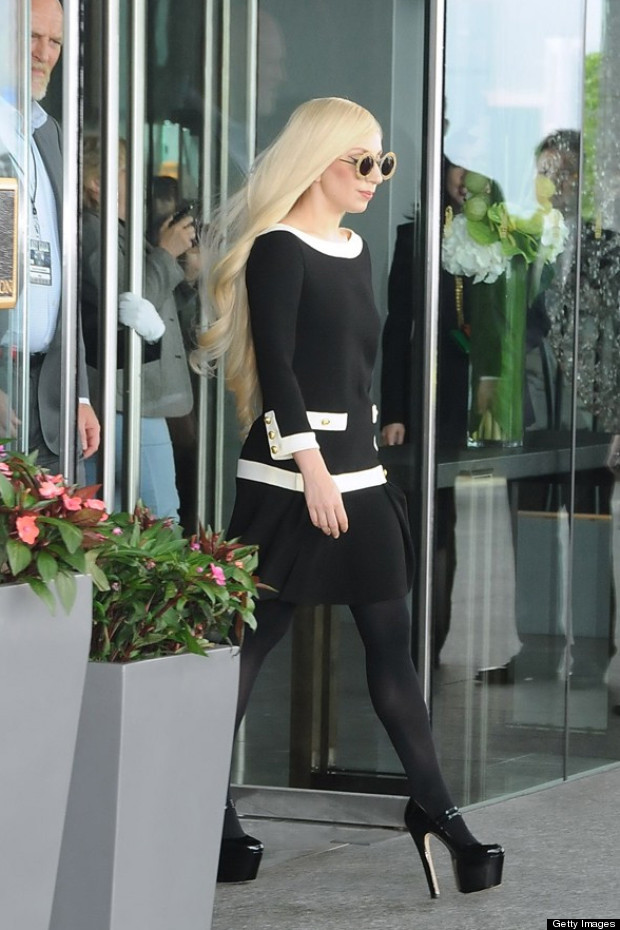 WHAT? A monochrome Moschino dress and heels which wouldn't actually look out of place on Victoria Beckham or Madonna. The circular sunnies are typical Gaga and the long hair is attention-grabbing without being outré

WHERE? Leaving the Ritz Carlton in Hong Kong, 2 May

BONUS INFO: We had high hopes for new pictures of Gaga's hair after she tweeted that her hairdresser was crafting "alien banshee-tails" for her show last night. Sadly those are yet to surface and we must make do with an understated long blonde wig.