We gave up a long time ago wondering what Lady Gaga was thinking and our lives have been much less stressful since.

For her latest caper the Queen of kook arrived at Macy's in New York to launch her Fame fragrance in something akin to an over-sized shiny black egg all wrapped up in a massive gold bow. Oh, and did we mention said egg (which is also in the shape of the Fame perfume bottle) was drawn by horse and carriage?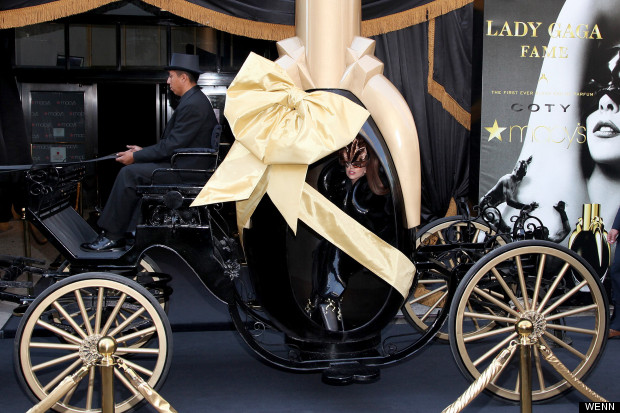 And no, the fun did not stop there. Gaga emerged - albumen free - in structured black latex, the huge neckline of which almost overshadows the golden men climbing up her black platform shoes and spiky matching nail art. The golden headpiece was also quite something.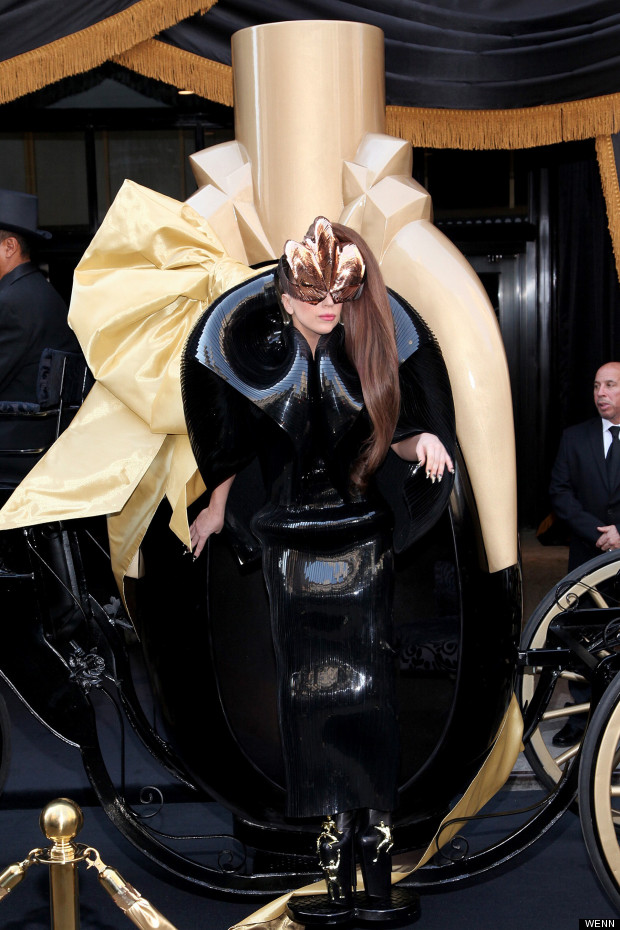 Gaga, you've done it again.