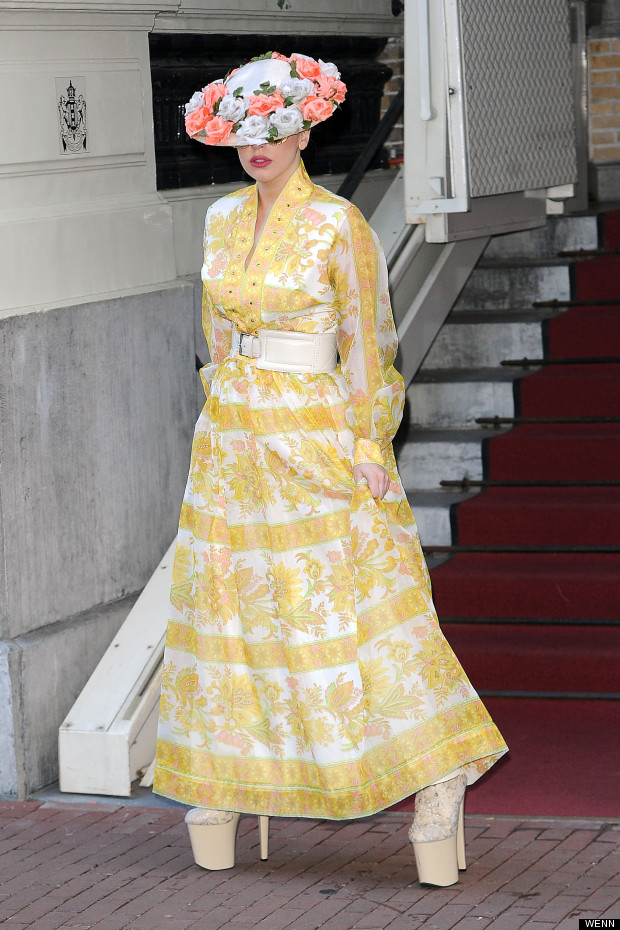 Who? Lady Gaga

What? A belted floral pattern dress which we actually like and would wear, medium height (for her) platforms which we could wear but not walk in, and a hat which we *could* wear but probably wouldn't sober.

Where? Leaving her hotel leaves her hotel in Amsterdam to go to the Ziggo Arena.

Bonus info: There is a part two to this story... Who? Still Lady Gaga, obvs

What? A one-shoulder print dress, pretty low shoes (again, by her standards) and retro styling on the hair front. As it goes, we'd say the bobbed part of Gaga's hairdo is her own and the beehive-y bun business is a clip-on.

Where? On the way back to the hotel.