Toot, toot, beep, beep Kim Kardashian coming through. Ever since Kanye announced KK as his baby momma-to-be, the reality TV star has been the talk of the town... Much to Team MyDaily's delight, of course!

Now Kimmy has posted a totes hilare *rolls eyes* pic of herself tearing up the tarmac on a shiny red moped...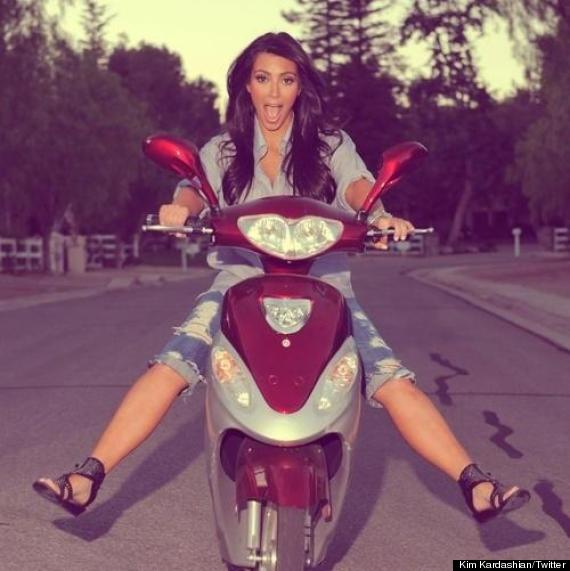 We wonder if Kim will be able to install a baby seat on that scooter? In other baby news, there's a whole host of other stars set to give birth in 2013, let's not forget about them...