It must be hard being married to a Kardashian with paps following you around everywhere. And seemingly the incessant snapping got the better of NBA star Lamar Odom on Wednesday as he flipped out at photographers in LA.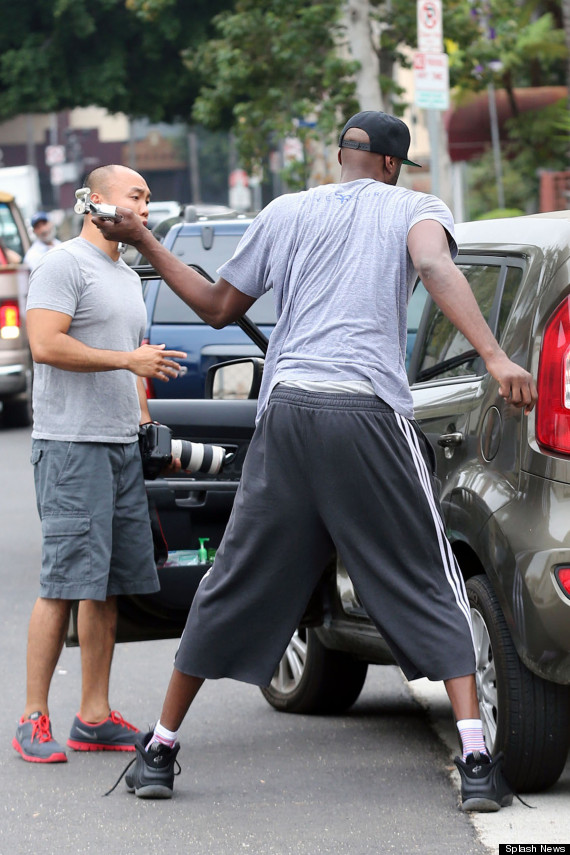 The giant star, married to Kim Kardashian's sister Khloe, reportedly smashed the side of one pap's car with a metal bar and then walked over to the next photographer's car, opened the door and pulled out an large camera bag, throwing it and the contents all over the street. All this drama happened while a tourist bus looked on. That's something for the postcard home.
Khloe has taken to Twitter to defend her hubby's outburst. She wrote: "This is the same pap that did a hit and run but my brother and I caught him and he has the nerve to taunt us!!! Be ashamed of your self." And she also quashed rumours of marriage troubles stating: "I just love my hubby."
Read her full rant and see more pictures below: