We've heard of crocodile shoes (thanks for that one, Jimmy Nail), but crocodile hair clips? Not so much.

Lana Del Rey decided to show off her snappy style at the 22nd Echo Music Awards in Germany. Her overall vibe was a little 60s/70s retro, with middle-parted hair and heavily-lined eyes with a double flick.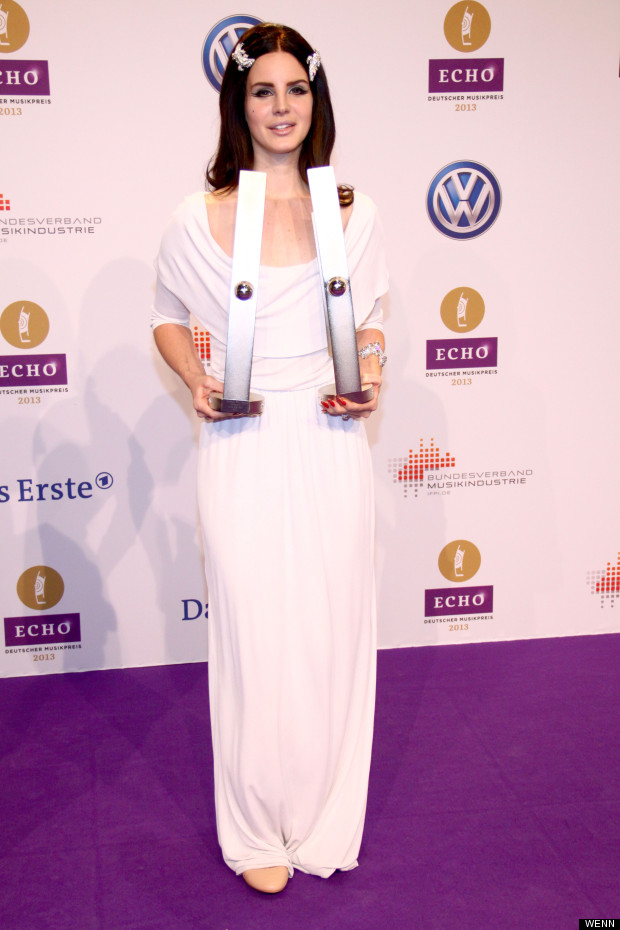 She donned a simple-chic cowl-neck dress, and a croc cuff that matched her croc clips.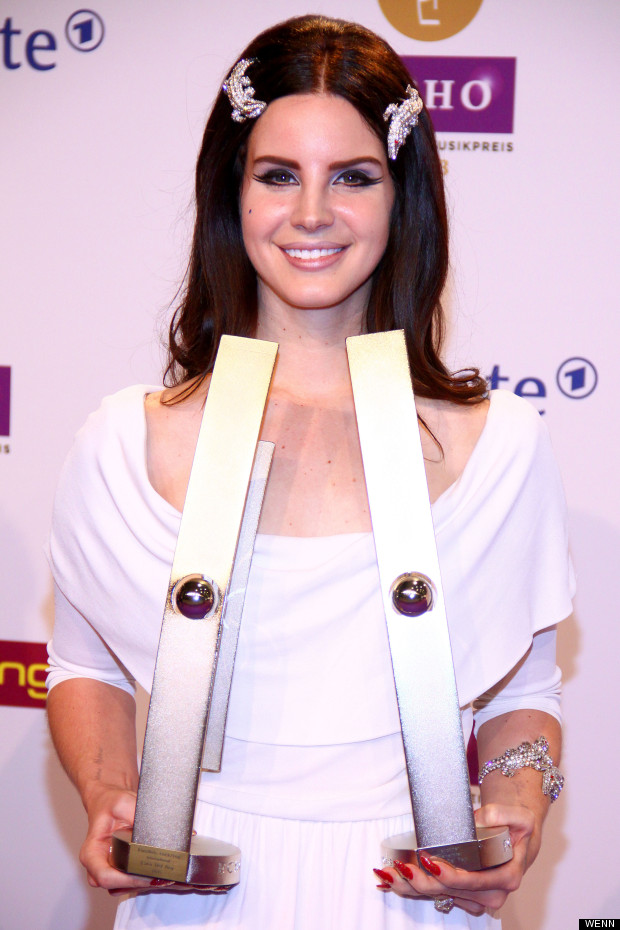 Strange as it might seem, she does kinda manage to pull off the look. However, we can't help but notice the unfortunate placing of her two wins (congrats, btw) is making them look like nipples...

More gorgeous brunettes: