This is the white cut out Amen dress that Glee actress Lea Michele wore for an appearance on The Late Show With David Letterman on Monday night (21 May). It's one of those moments where we are torn between two reactions: 1. "Lea has a fantastic body and if anyone's going to wear the heck out of this it's her..." and 2. "We have no desire to be this well acquainted with her chest".

We think it's the extra strap that's causing the focus to shift entirely to the chest area (even more so than usual with a body con look) because it works with the dress's own plunging neckline to create a kind of cleavage picture frame divorced from the rest of her outfit.

Apparently the dress usually comes with a kind of collar arrangement as well as the extra strap - take a peek below: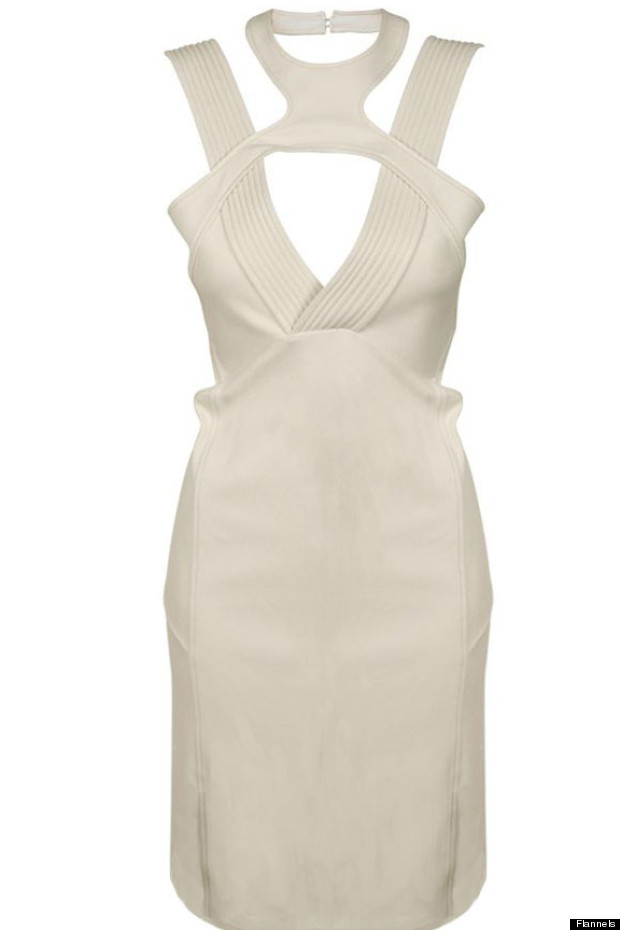 Are you a fan?