Somebody's discovered their fierce side...

Step forward Naomi Watts, she of sequinned chiffon gowns and muted colour palettes.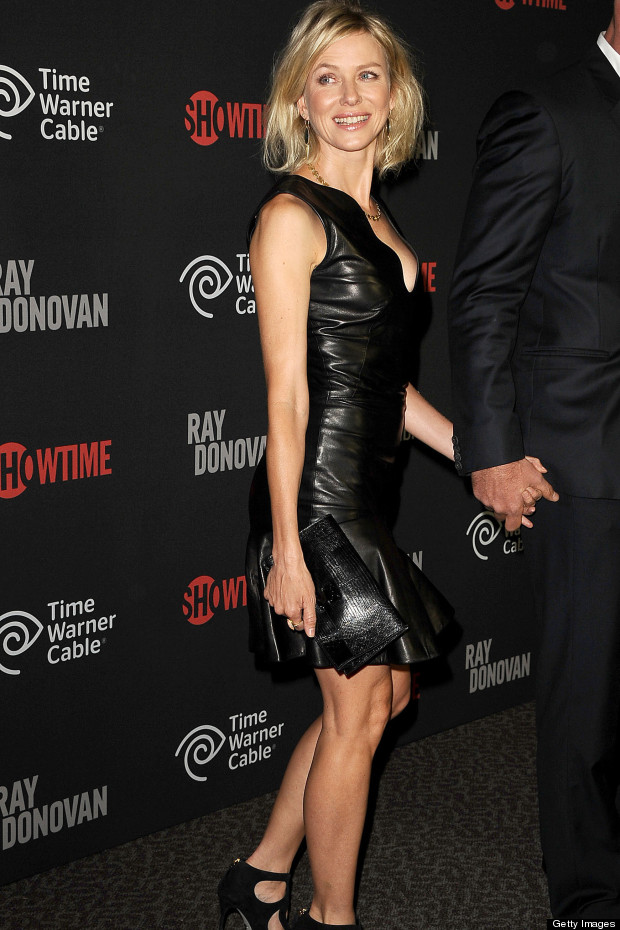 For the launch of her husband Liev's new TV show Ray Donovan, Naomi made sure she was on top fashion form for her twirl on the red carpet. Choosing a black leather kick-skirt mini with low scoop neck and tough-talking strappy heels, Naomi looked sensational - dare we say it, perhaps the best we've seen her look this year. Refreshing, yes. Very sexy, definitely yes.

We're more used to seeing Naomi dressed down on the streets of New York with her kids or in ladylike dresses on the red carpet, but we've now seen a whole new style side to Naomi - and we like it.

We're pretty sure Liev feels the same way. More of this please, Ms Watts.

See more of Naomi's gorgeous style in our gallery - this lady knows how to dress.