Posh party boys Francis Boulle, Andy Jordan and Jamie Laing from Made In Chelsea were spotted all dolled up outside the Apollo Theatre in London on Monday.

While spectacle-wearing Andy was clearly enjoying his time away from the MIC cameras, it seems the same can't be said for grumpy looking chaps Francis and Jamie as they arrived for the A Curious Night At The Theatre gala evening. Cheer up lads.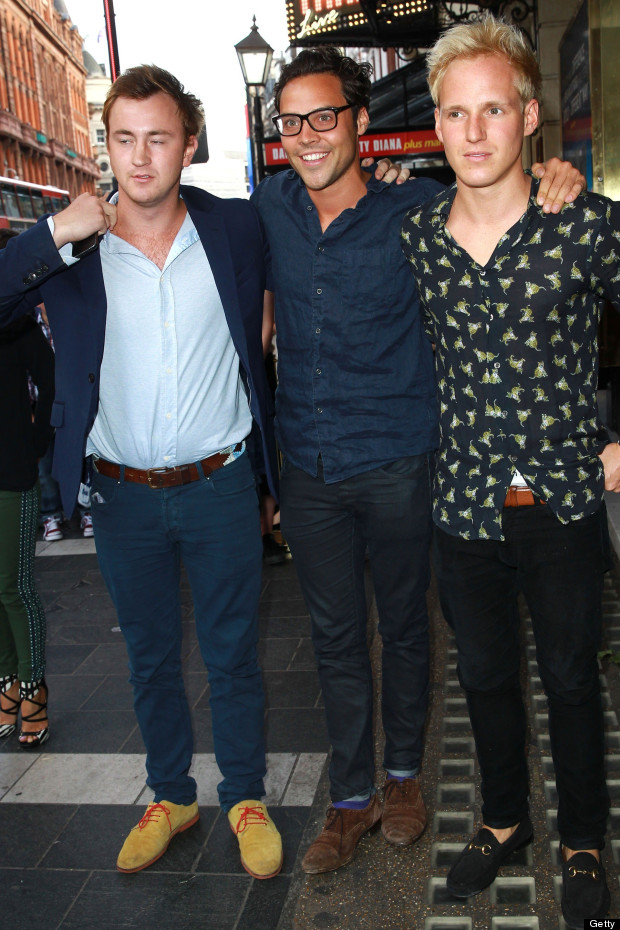 We're pleased the boys are managing to fill the space between filming MIC seasons with cultural outings like this. However, if we were in-between series Made In Chelsea-ers we'd probably spend our days updating our Instagram feed with duck face selfies, pictures of our handbag-sized puppy dogs and snaps of us just hangin' with all our celebrity friends at super-exclusive pardies.

Or perhaps we'd do a Spencer "Spenny" Matthews and shack up with a fellow reality telly star from across the pond and forge THE most random showmance ever. Didn't you hear he took Stephanie Pratt (!!!) to the Grande Prix? So. Much. Weirdness.

But if we were really struggling for something to bridge the void we'd probably just start designing our own line of t-shirts, sunglasses, stationary or dog leashes. If in doubt, ALWAYS take the Proudlock path.

For us normal folk not actually in Made In Chelsea, well, we'll just have to kill time looking at these pics...