You'd think that for the 24th Annual GLAAD Media Awards in New York you might get a bit glammed up in a sparkly floor-sweeping gown or something equally fabulous.

But Madonna shocked everybody by turning up to present the Vito Russo Award to Anderson Cooper wearing what can only be described as a scoutmaster's costume? Who knew it was fancy dress?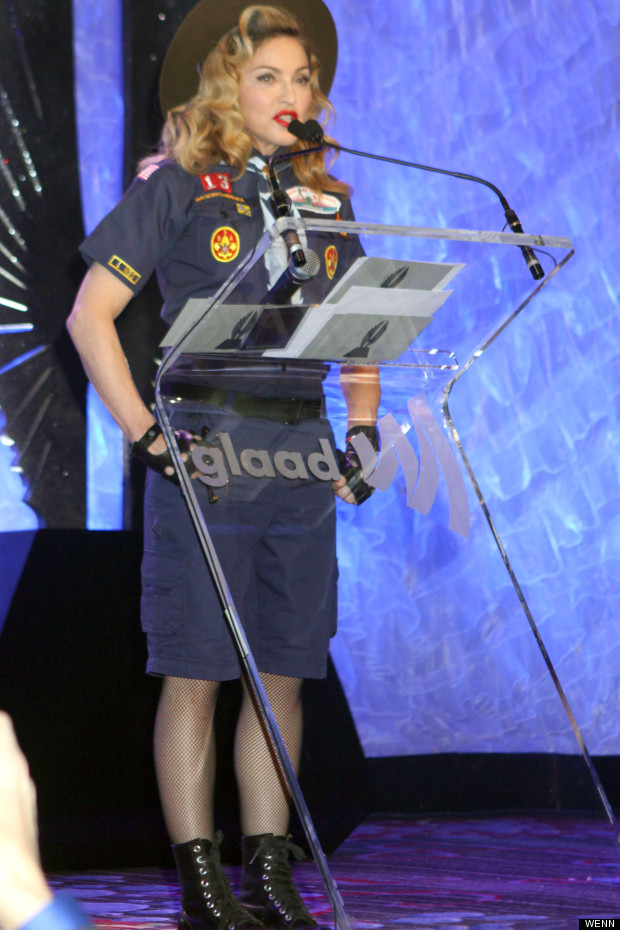 The hat, knee-length shorts, badge-embellished shirt and bulky boots make her look like some kind of park ranger. The only concession to the Madonna we know and (sometimes) love? The red lips and fingerless gloves.

Not Erotic. Fact.

This and a cat hat disaster two weekends in a row...