Who? Mariah Carey.

What? Even when you're not on the slopes, you do not wear a bold checked maxi dress with the biggest waist belt ever seen for aprés ski, do you? No, we thought not. So the gold star for Most Inappropriately Dressed On A Skiing Holiday 2012 has to go to Mariah Carey, surely.

Where? Aspen, Colorado, 22 December.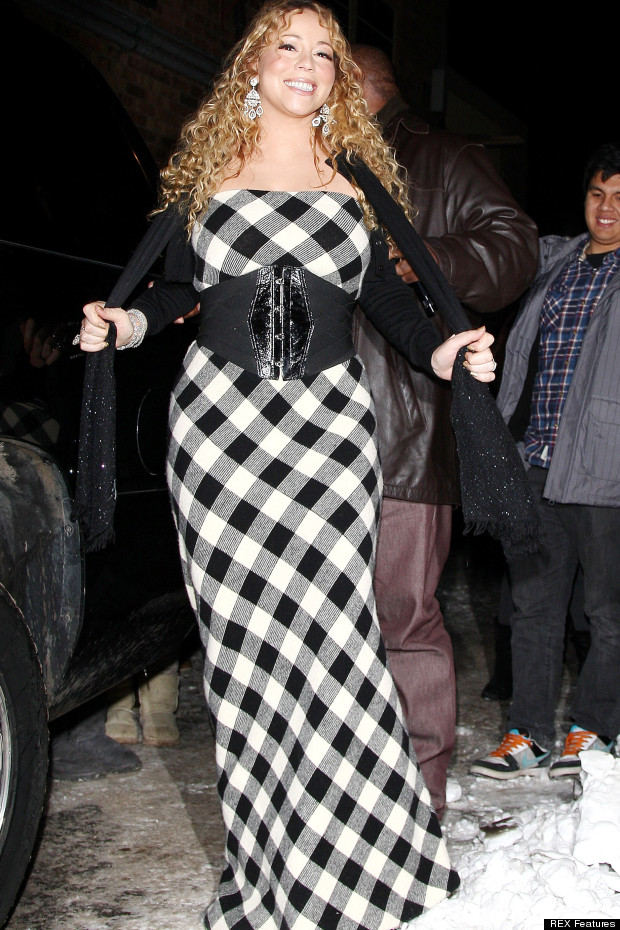 Verdict? Ditch the dress and throw on a pair of jeans, boots and a fur-lined hooded coat a la fellow star-in-Aspen, Goldie Hawn.