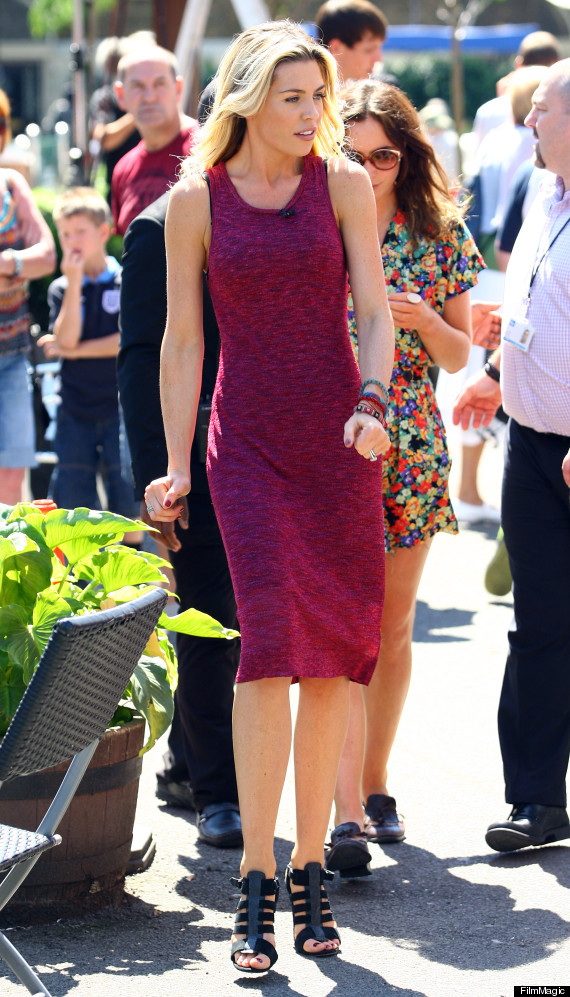 Abbey Clancy was out in the sunshine doing some presenting on our tellyboxes today thanks to a fashion segment on ITV's
This Morning
.
According to the
Crayola colour chart
(which we've decided to use as our new colour identification system because it has exciting names) her dress is a lovely shade of Jazzberry Jam. She kept the rest of the look simple and summery - an armful of bracelets and some heeled sandals.
Want to know what we think? If not, skip to the comments because we're about to tell you.
We think it's a rather nice relaxed look until you reach the shoes which feel a tad severe for such a sunny day. Other opinions are available, including yours so just weigh in with a comment or a vote.
And for lots more pictures of WAGS, we have a gallery...