Who? Anna Friel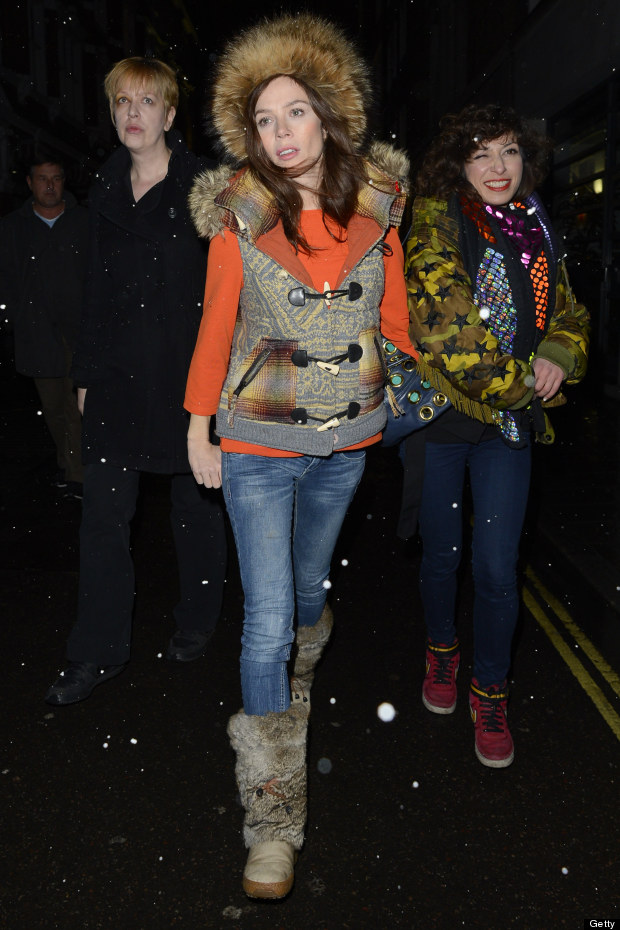 What? The actress was spotted post-performance outside the Vaudeville theatre, where she's currently starring in Anton Chekov's Uncle Vanya, wearing a patterned and fur-lined gilet with matching hat and boots.

Where? London, 18 January

Verdict? While Anna kept the cold at bay thanks to her choice of head and foot wear, with the temperature way below zero last night we would've preferred to see her in a proper jacket - not only would she have been warmer, we wouldn't have been subjected to that less-than-attractive gilet either. Still, we've got to say, this woman has style.

To see more of Anna's post-theatre style, have a click through our gallery below.