Who? Gemma Arterton.

What? Successfully managing to match her hair colour to her (slightly strange and anaconda-esque?) shirt dress. We're not sure whether that was a purposeful style move (surely not?), but the two were definitely match-matchy.

Where? Hansel and Gretel Witch Hunters film press conference, the Four Seasons Hotel in Beverly Hills, Los Angeles, 5 January.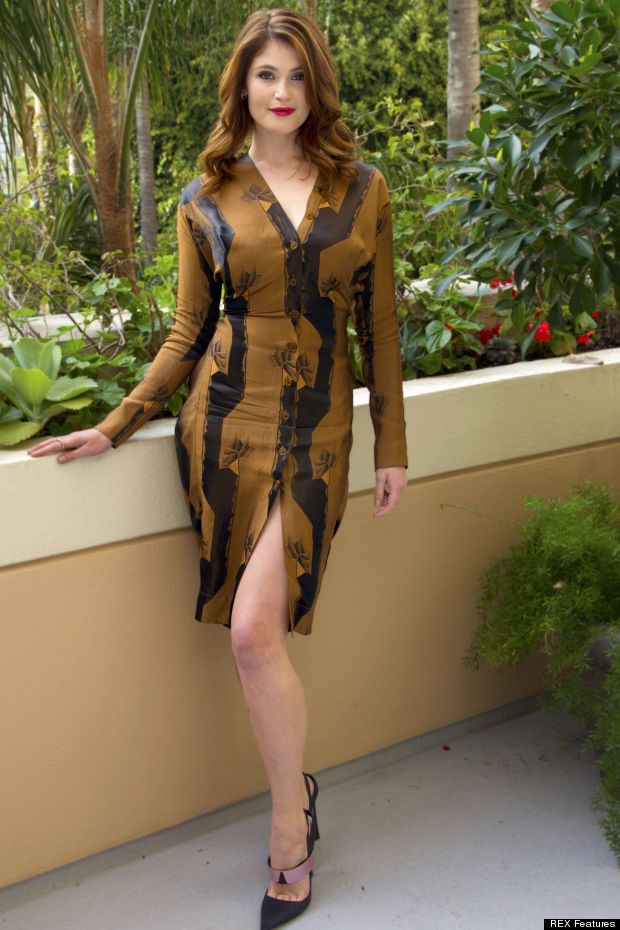 Verdict? While we love Gemma Arterton, we're not so sure we love this dress. The brown shade looks extremely dubious and, although we're not suggesting she comes over all TOWIE on us, a little smattering of fake tan might not have gone amiss...