Who? Jennifer Lopez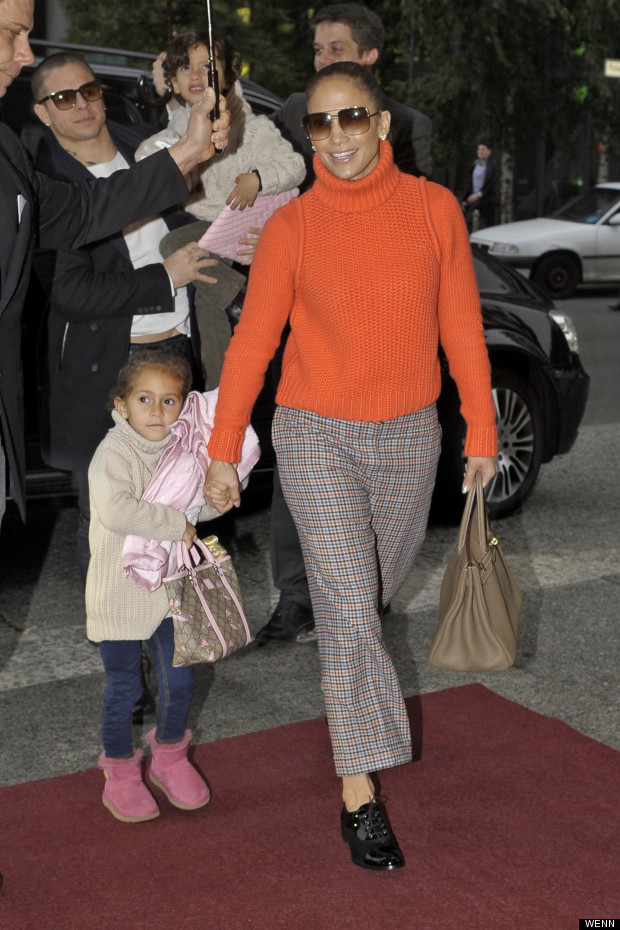 What? J-Lo was spotted wearing an neon jumper, a pair of trousers that she may have stolen from Bozo, and shoes that would look more at home on a librarian.

Where? Berlin, 12 October.

Verdict? Perhaps Jen should've taken a leaf out of daughter Emme's book and matched her chunky knit with a pair of skinny jeans and be done with it.