Who: Kristen Stewart

Where: At a photo call at the St. Regis Hotel in Mexico City for her film, Snow White and the Huntsman.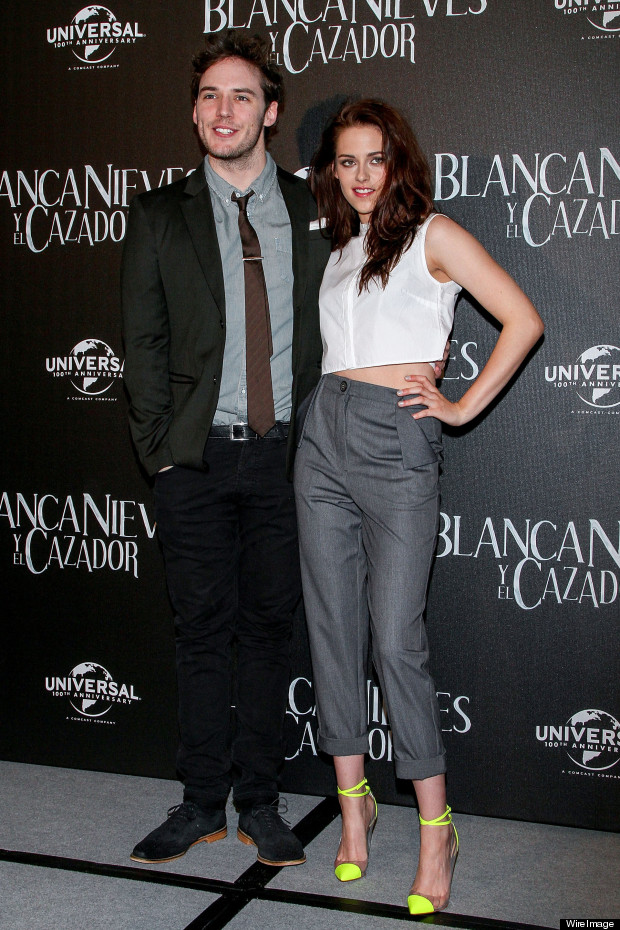 What: She strapped on a harness earlier in the week and Kristen continues to experiment with riskier sartorial choices on this promo tour. For this photo call, she chose a midriff-baring, button-down crop top by Marios Schwab, grey cropped trousers from Vivienne Westwood and electric yellow Louboutin heels that we can't stop salivating over.

She finished off the look with tousled waves, a glossy pink pout and (almost) a smile and was joined by co-star Sam Claflin on the red carpet.

What do you think of Kristen's crop-top style? Leave a comment and let us know and don't miss our gallery of pics from the SWATH promo tour below.