A waist-deep neckline is not the first thing Team MyDaily thinks about wearing when heading to the airport. Then again not one of us in an heiress like Paris Hilton, so perhaps the rules are different for her?

Paris was spotted at LAX yesterday, wandering around the terminal like a regular (albeit strangely dressed) person, stocking up on headphones and sunglasses with her current squeeze, Spanish model River Viiperi.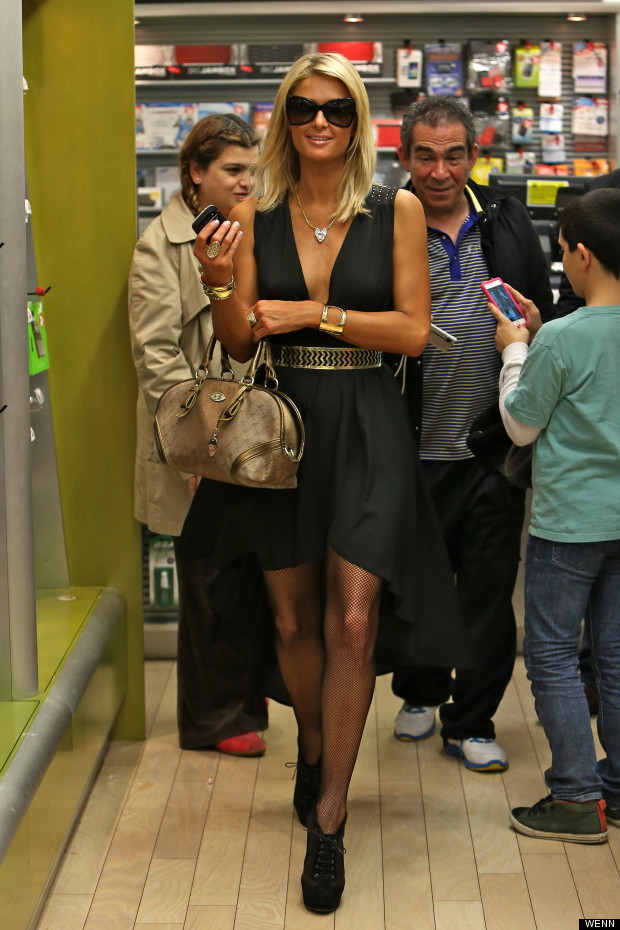 To be honest, there's not much about this outfit that doesn't work, though we would consider losing the fishnets and clodhopper shoes. In the right context (lunch with the ladies, for example), she'd look great. We're just hoping she wasn't bound for a long-haul flight.

And now for some more blonde ambition...