Who? Rihanna

Where? Performing at the Kollen Festival in Norway, and the Peace and Love Festival in Sweden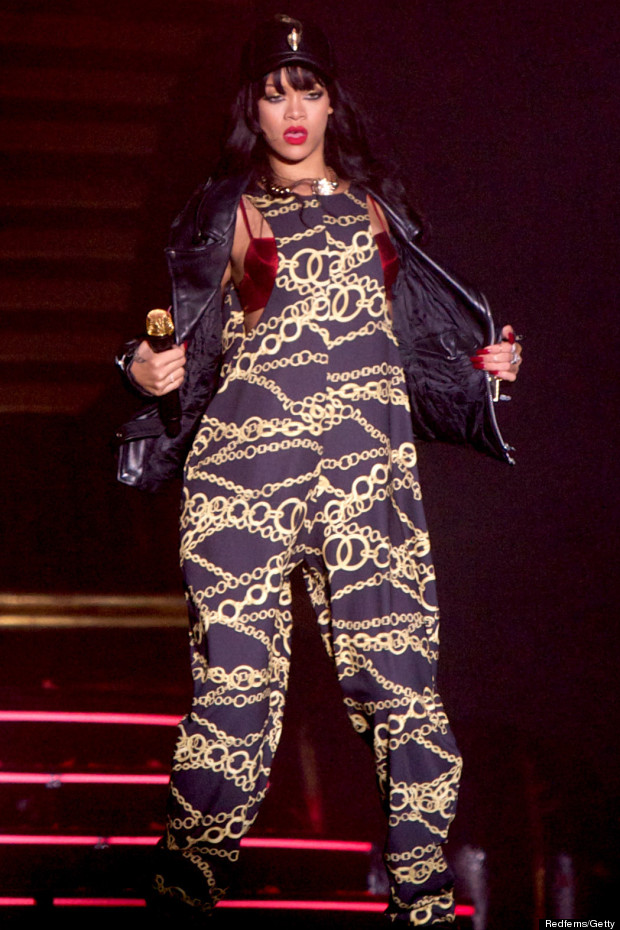 What? It was a busy weekend for RiRi, with not one but two festivals to hit - naturally both of which caused for more of her standout stagewear. First up, and Rihanna hit the Kollen Festival in Oslo showing surprisingly little flesh in a baggy chain-print boiler suit (which we suspect she may have been wearing back-to-front) - complete with oversized jacket, sturdy boots and baseball cap. The standard touch of Rihanna risque came courtesy of a flash of metallic red bra.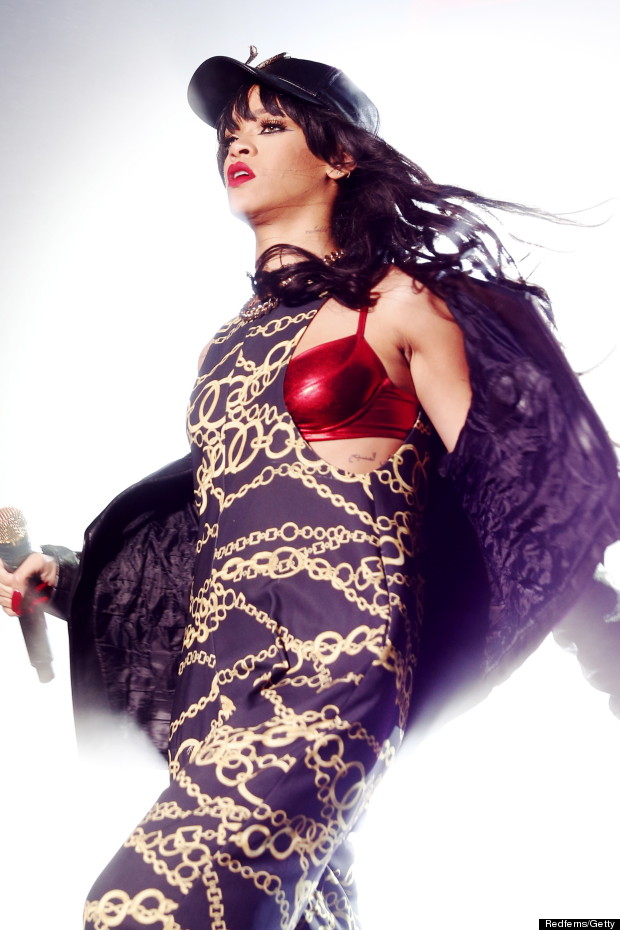 Next up and Ri hit the Peace and Love Festival in Sweden, where we were comforted to see that she was back to her figure-flaunting ways - hitting the stage in a bralet, shredded skirt and metallic gold turban.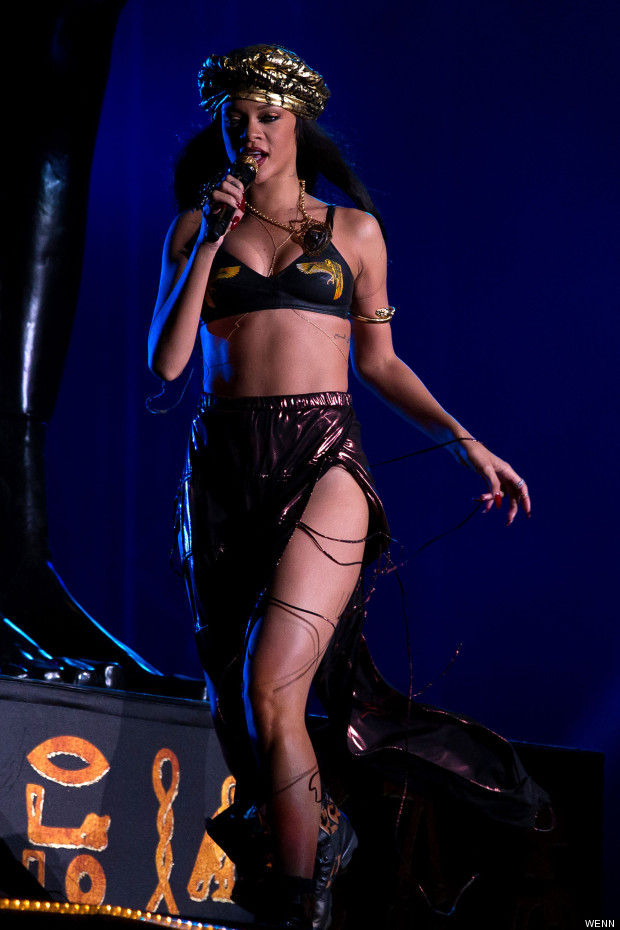 Bonus info: Fans at the Sweden gig were reportedly furious with the singer who arrived on-stage 45 minutes late, only to deliver a distinctly average performance - but it's thought that Rihanna had just found out about the death of her beloved grandmother. What a trooper.

"Goodbye #grangranDOLLY," the star wrote on Twitter. "Get your beauty rest until I see you."