Matthew McConaughey and his wife Camila Alves embraced couple's chic as they attended the Cinema Society with FIJI Water & Levi's screening of Mud at The Museum of Modern Art - and Matthew kinda let the side down somewhat.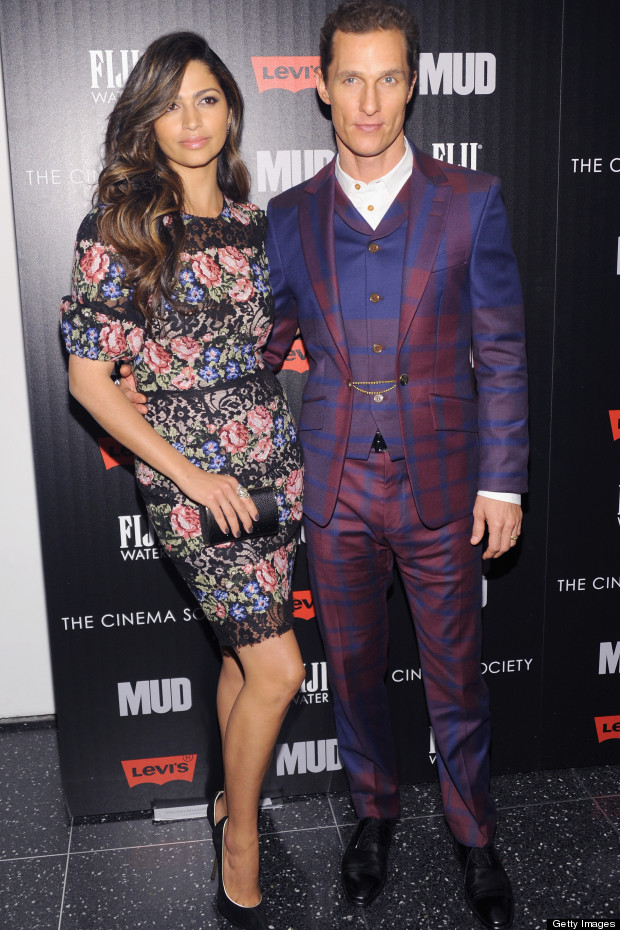 Perhaps it was because they were visiting an art gallery, or perhaps he has a healthy (or unhealthy) obsession with Rupert The Bear, but for some reason the actor decided to turn up in a brightly-coloured burgundy and electric-blue checked three-piece suit. Not even Magic Mike can pull this one off, sorry.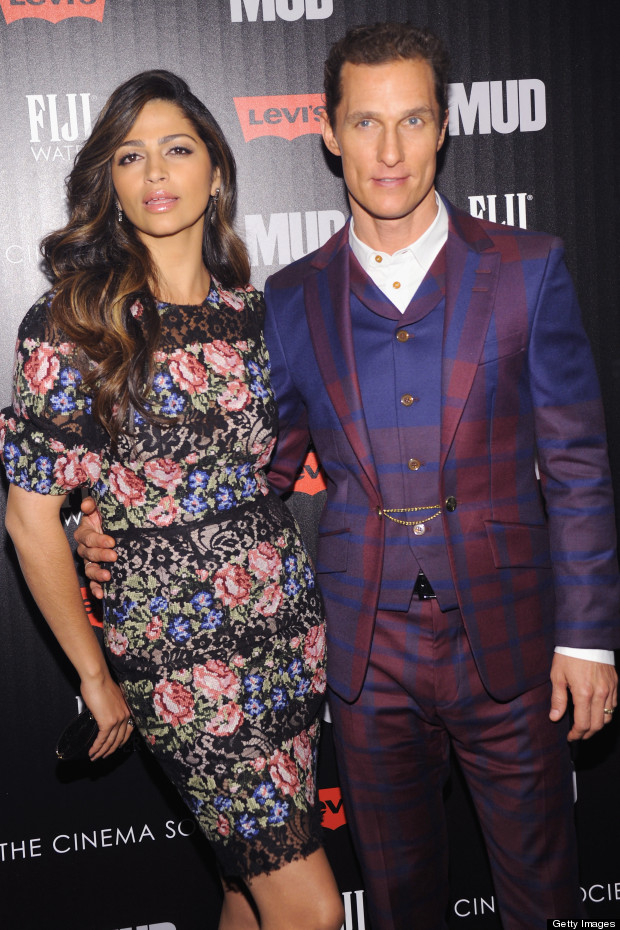 Meanwhile, Camila was looking perfectly pretty in a tiered lace and floral-print dress, and worked a number of sultry poses in a futile effort to take the attention away from her husband's suit that taste forgot.