Madonna, fresh from that nipple incident in Istanbul, was back to strutting her stuff in her cheerleader uniform as she took to the stage in Rome during her MDNA tour. The pop star paired the white and red uniform with black fishnets, white knee-high boots and pom poms as she got into the groove (see what we did there?) at the concert.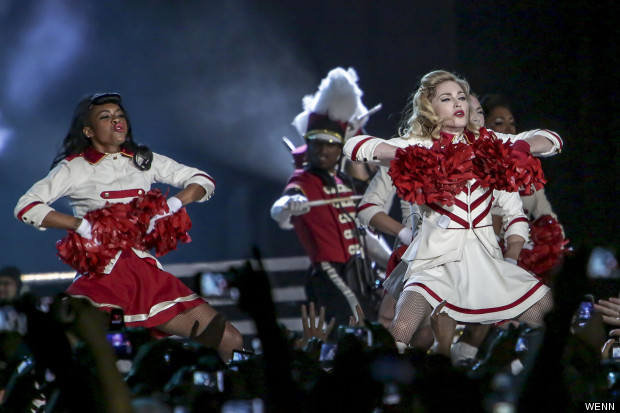 Obvs, this being Madge, there was a lot of energetic gyrating and every attempt was made to make the relatively demure dress as revealing as possible. We're currently wondering if we're in danger of being more familiar with Madonna's rear than we are our own.