Recently voted THE most hated celeb in Hollywood, Gwyneth Paltrow is doing nothing to help her rep. The actress-turned-health-food-fanatic has only gone and reignited her feud with songstress Madonna. Good one Gwyn.

The blonde had a pop at Madge where it hurts the most... the abs! If there's one thing you don't diss it's Madonna's six pack, right?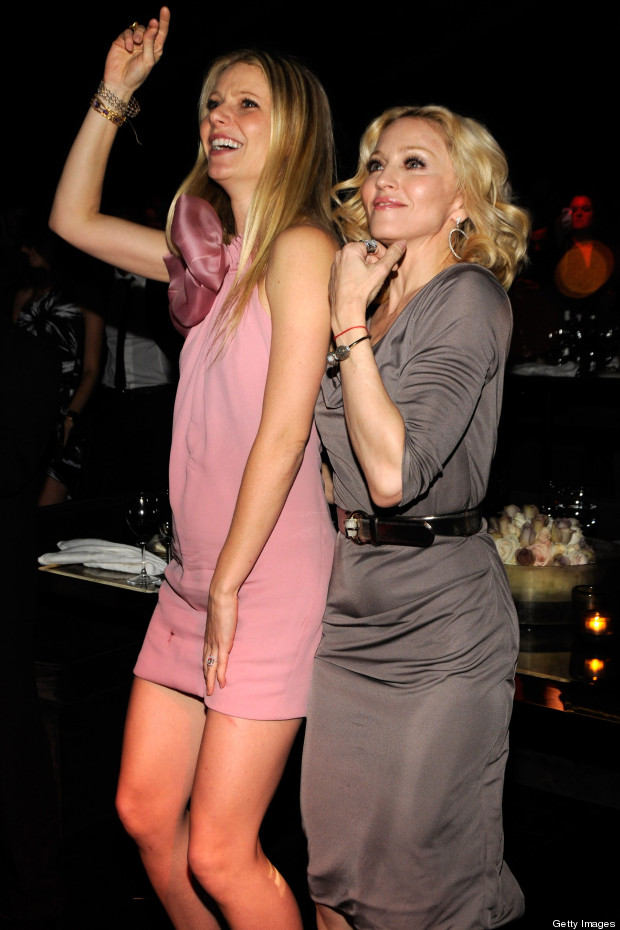 Gwyneth was recently asked in an interview if she'd ever tell the Material Girl her abs were "far superior". To which she said the following weird comment, "No, why rub it in? Let's face it. I'll Polaroid my abs and text them to her." Nice.

Note to Gwynie when you're in everyone's bad books it's not the best idea to start slating the Queen of Pop just because you've got the bottom of a "20-year-old stripper" and whatnot.