Is Ryan Seacrest really small, or is Michelle Obama really tall?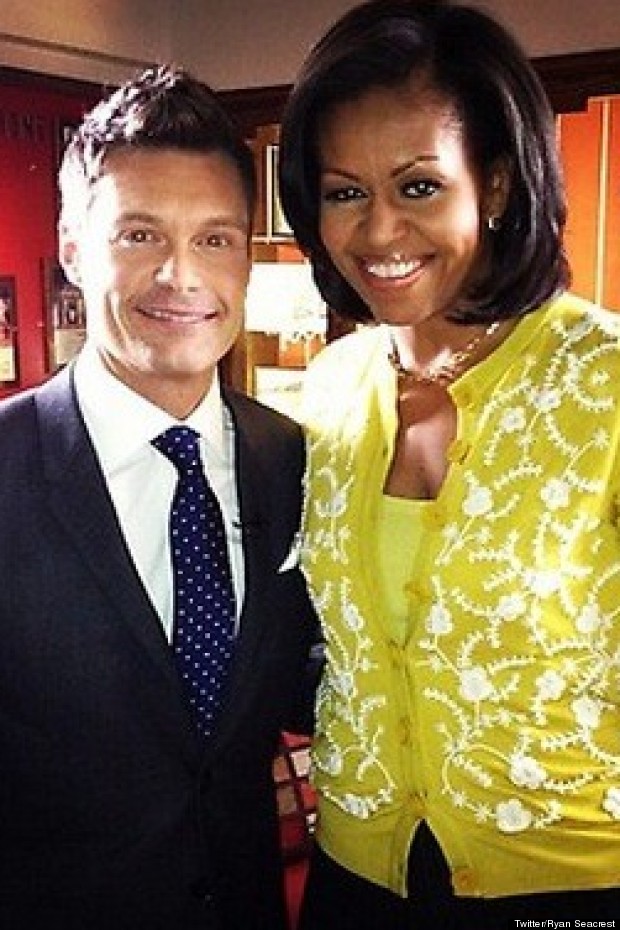 America's First Lady kind of dwarfed the all-round celebrity guru as she gave him a pre-election interview for the Today Show.

Michelle looked very respectable in a chartreuse twin-set, which she teamed with a pretty necklace.

Ryan took to Twitter to share the photo, and also revealed that Mrs O loves a chocolate treat, writing: "Just chatted w/ @MichelleObama, airs tomorrow on @TodayShow. Her guilty pleasure on the road? Reese's."

Oh, good, it's not just us then...