When Michelle Obama walked down the stairs of the Washington Convention Centre in January 2009, no one could knock her dress choice. All eyes were on that ivory gown, custom-made for her by Jason Wu, and from that moment on she secured her status as the First Lady of fashion. So, is it really a surprise that Mrs Obama chose to wear another spectacular Wu design to yesterday's Inaugural Ball?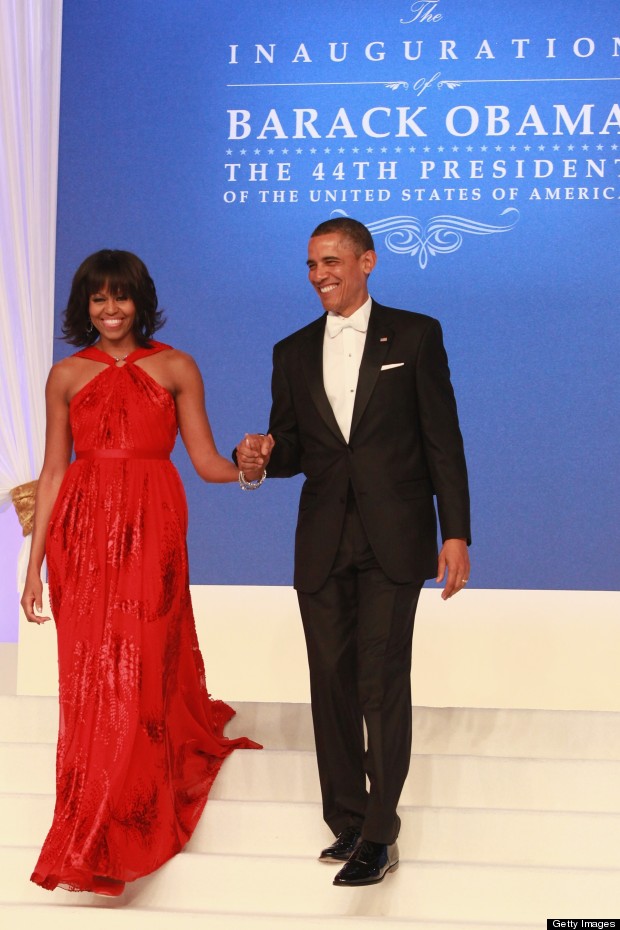 Probably not. Despite there being a pool of 15 names for the First Lady to choose from for the all important ball gown job, Wu had the upper hand in this game. Over the last four years he has made a name for himself as one of Michelle Obama's favourite designers and rightly so. This man knows what suits her.

Joanna Shiers, fashion and beauty editor at Stylus, told MyDaily, "Michelle Obama champions home grown talent in the majority of her fashion choices. I think the daring red Jason Wu design she choose to wear was significant because it showcased a very confident, comfortable First Lady, when all eyes were on her she didn't play it safe and she looked the epitome of modern glamour".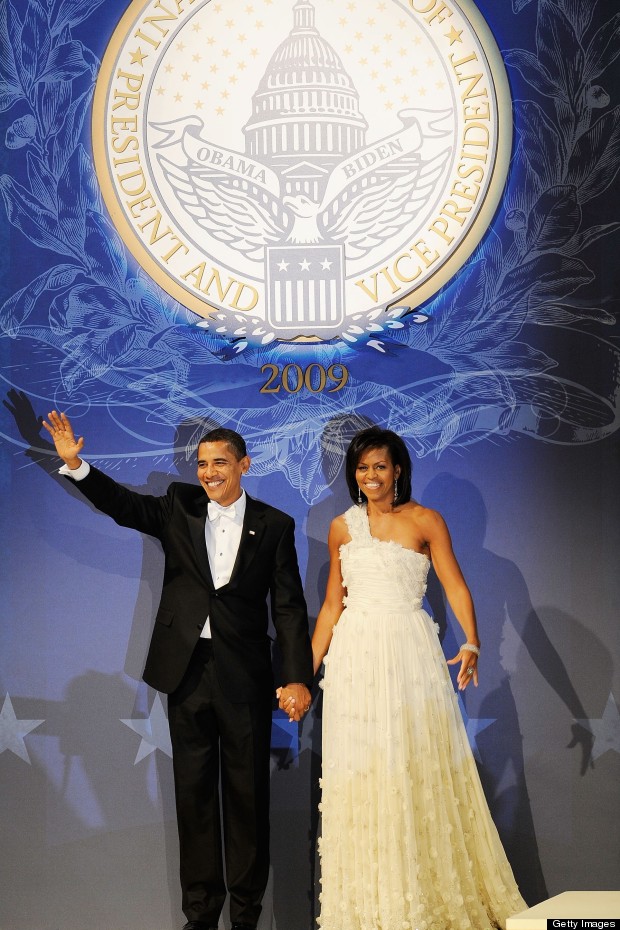 Inevitably, Obama has done Wu a favour too. After he dressed her in 2009, he quickly became fashion's rising star and since then, he is now one of the biggest names to show at New York Fashion Week (it also helps Anna Wintour is a big fan).

Shiers explained, "Many people expected her to choose a different designer to share out the 'Michelle Obama Effect' she has had on Wu's sales, but above all she is a woman who wishes to look good and she chose the dress that did this."

A sensible choice, then? While Wu is probably busy drawing up designs for Mrs Obama's 2013 engagements, will the First Lady always stick by the designer's side? She'd be silly not to.