Following in the footsteps of Rihanna and Kate Beckinsale, Mila Kunis has been given the title of 'sexiest woman alive' by Esquire magazine. In case we didn't know just how sexy Mila can be, the actress appears on the cover of the magazine's November issue in a pair of jeans and not much else.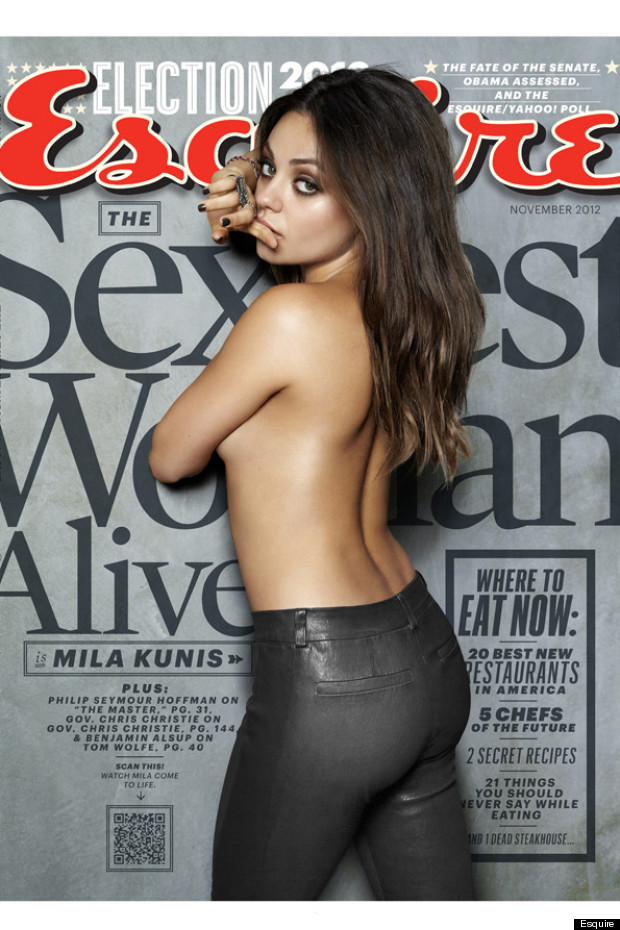 To really get the point across, there are also plenty more doe-eyed photos of the star, wrapped in bed sheets and posing in her bra.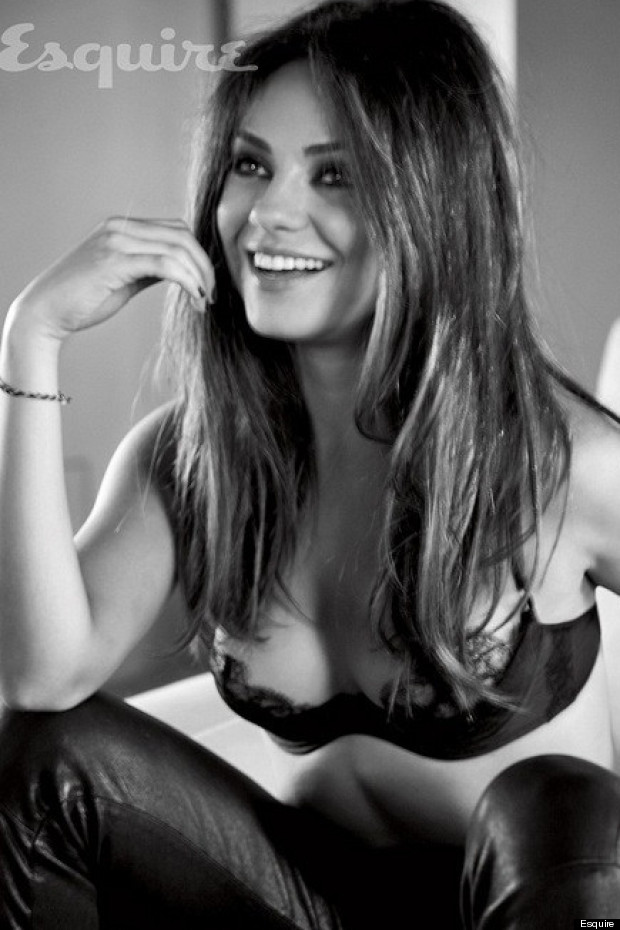 It looks like 2012 is Mila's moment. In her interview with Esquire, she opens up about her flourishing career. She says, "So much of who you are in this industry is based on what that critic says, what that director says, what that actor says. People start believing all that, and they become what everybody else wants them to be. And I think that I've consciously separated my two lives. I love what I do. I couldn't imagine doing anything else. But when I'm done with work, I'm done with work. I think that if I bought into the hype, I would lose all sight of who I am".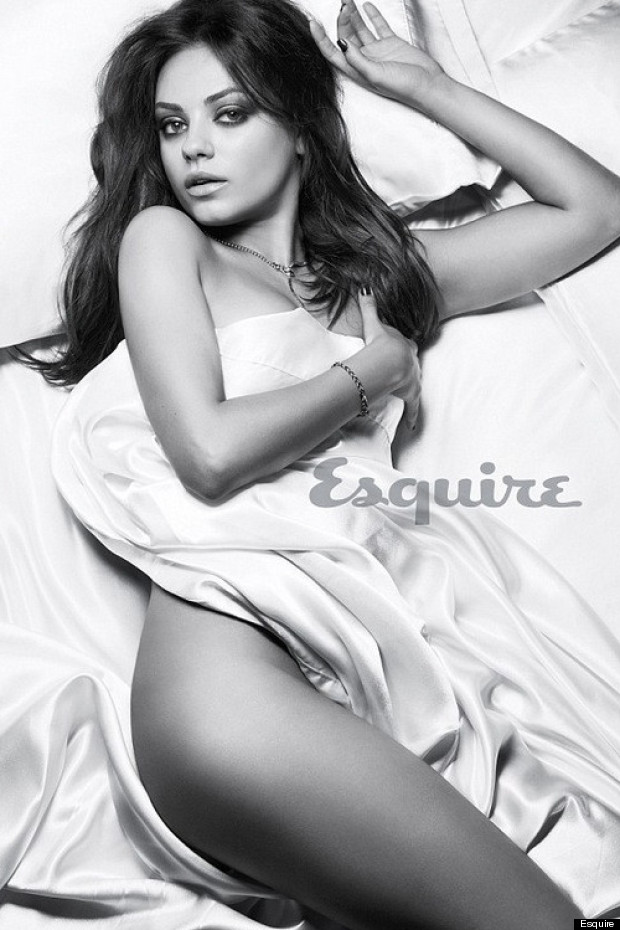 One thing's for sure: Ashton Kutcher is one very lucky man.

Let us know how you rate Mila's cover look and see more of the star in her style evolution below:

For the full interview and photoshoot, visit esquire.com