When you employ a stylist, you kind of hope trousers might be included as part of the overall service.

But when your name is Miley Cyrus, such small details appear to be irrelevant.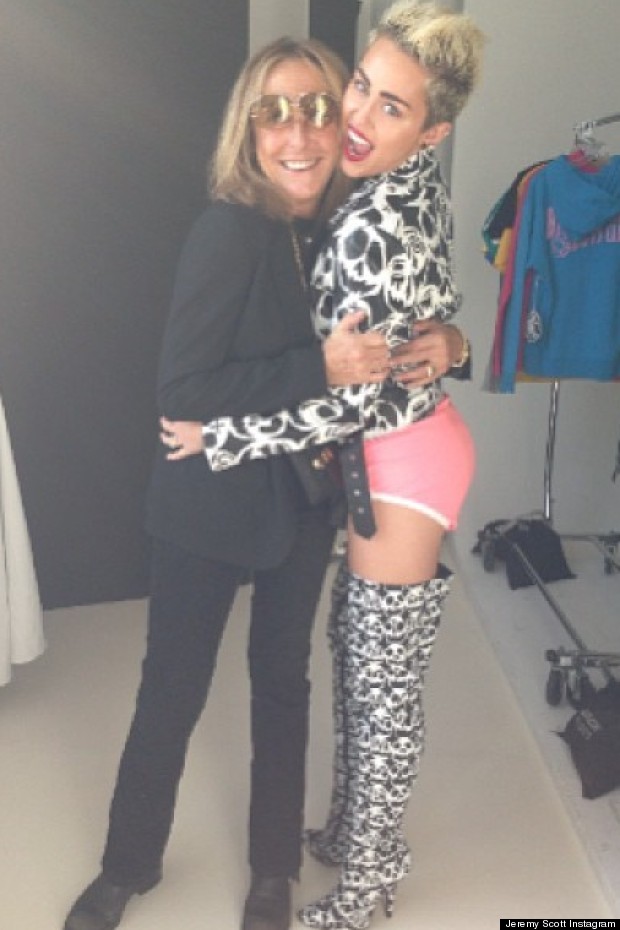 Designer Jeremy Scott tweeted this picture of Miley with stylist Carlyne Cerf De Dudzeele on the set of a shoot yesterday, showing the 20-year-old singer clad in a cropped, skull-embellished leather jacket and matching over-the-knee boots. While we're very much enjoying this fierce look, it seems that the bottom half of Miley's outfit has been overlooked. Either that or the word 'pants' got lost in translation.


THE LEGENDARY STYLIST carlynecerfdedudzeele ON SET W MISS @mileycyrus IN MY VODOO SKULL BOOTS & BIKER... instagram.com/p/ZRHtSnSMCS/

- JEREMY SCOTT (@ITSJEREMYSCOTT) May 13, 2013
The US singer has become known for her love of pushing the boundaries of fashion, enjoying an altogether
punkier aesthetic
from her Disney days, and while she can definitely pull off this unconventional look, we're not sure it'll catch on as a new trend, thankfully.
LOVE MILEY?
Check out her recent style...