This year, Miley Cyrus has been on a mission to prove that she's moved on from her teen queen days and now she's landed the magazine cover to prove it.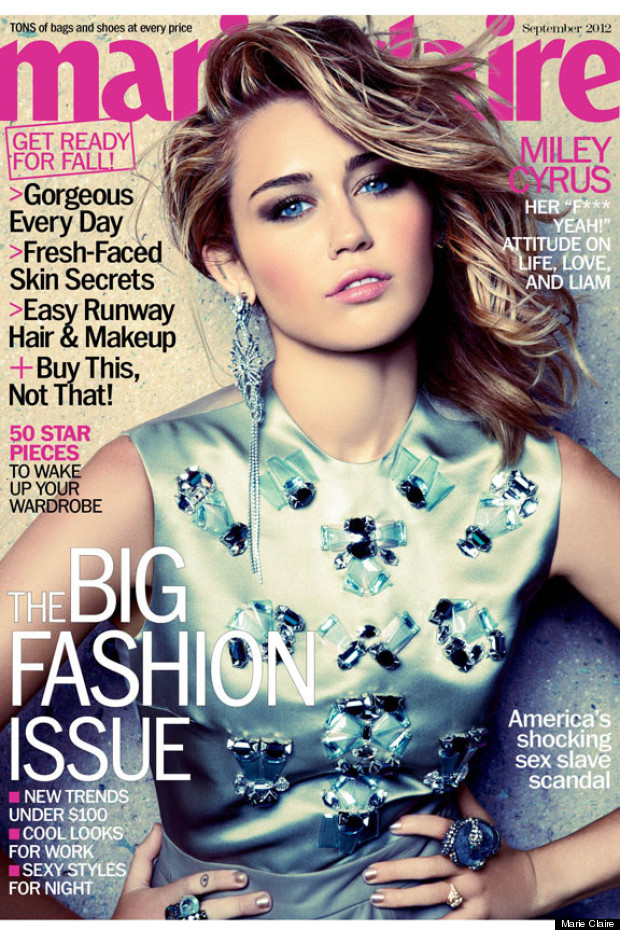 The bride-to-be stars on US Marie Claire's September issue, in a bejwelled turquoise ensemble - a welcome change from the usual mid-riff baring pilates kit we usually see her in.

She models more high fashion pieces from the likes of Aquilano.Rimondi and Tom Ford in her photoshoot with the magazine, and opens up about her recent engagement to Liam Hemsworth in the exclusive interview.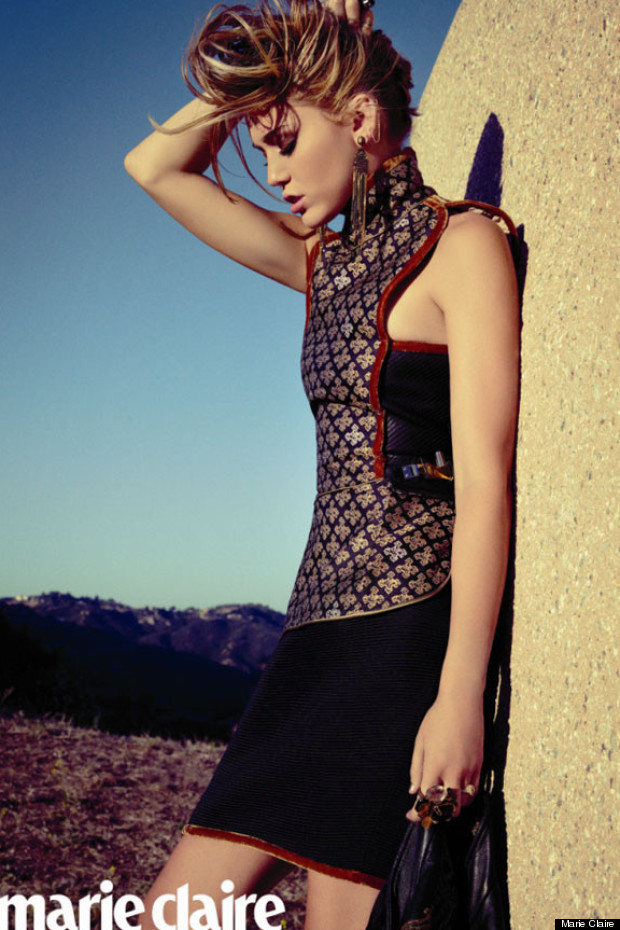 Speaking about the all-important ring, she says, "I had no input. We'd been kind of talking about getting engaged...I saw it online at one point and thought it was really pretty...I just love that it's old and has a story. And I'm happy because it doesn't look like anything else I wear".

As for the comments about marriage and her age, Miley isn't worried about it. "Life is too short not to be with the person you want to be with. I don't really care about the wedding or the piece of paper as much as I do the promise we've made to each other. And we want to have a long engagement".

So that's the sceptics told.

For the full interview and photoshoot, visit marieclaire.com

Let us know how you rate the star's cover girl style and see more of Miley in her fashion evolution below: