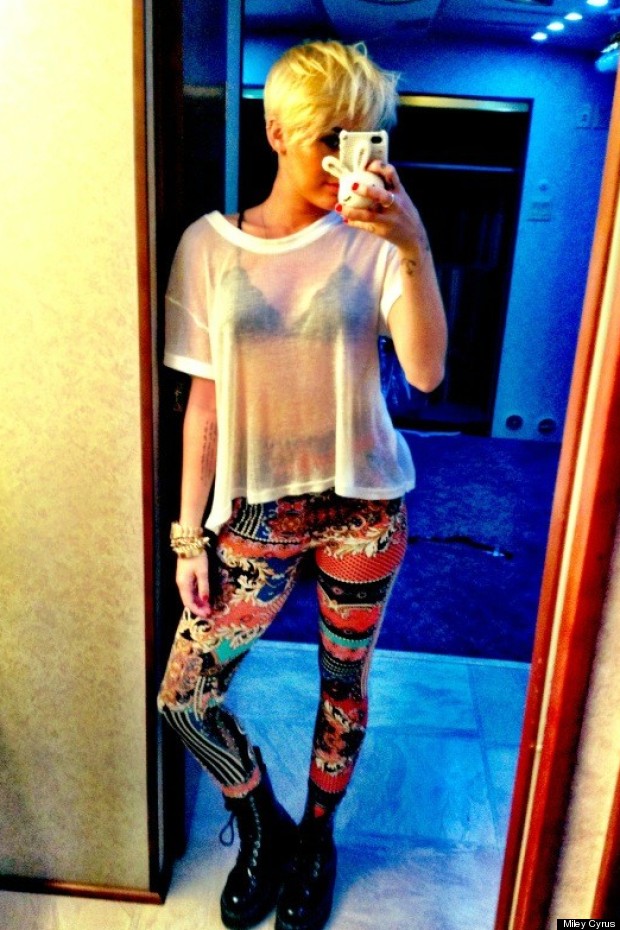 Miley Cyrus, perhaps investigating the possibility of a style overhaul to go with her new short peroxide hairdo, tweeted a picture of herself wearing print leggings and a see-through top to her followers.

Some notes:

1. Miley describes the leggings as "CUHHH-RAZY". They aren't.

In fact, we asked our resident fashion GP [we didn't because we don't have one and he's entirely imaginary] and he said that he ran a few tests and the leggings were psychologically fine (although they were suffering from mild acid reflux).

2. There is, apparently, no point in attending more Pilates classes than anyone else in the known universe if you don't then show off the results in a see-through t-shirt.

3. The boots and the hair are excellent.




Also on MYDAILY: